'Smashed' Clips: Check Out Mary Elizabeth Winstead's "Must-See" Performance In Sundance Hit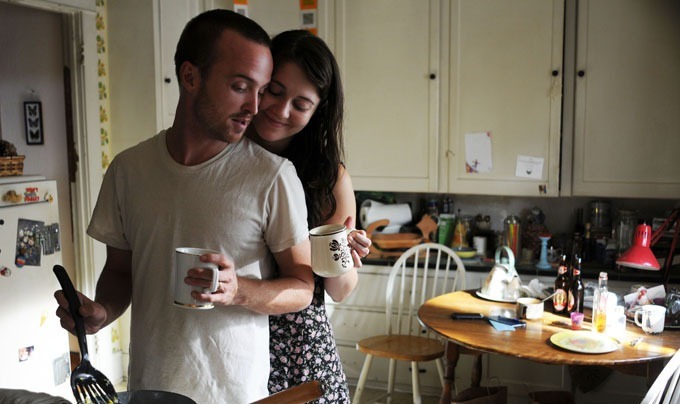 Although its limited rollout starts in just six weeks, James Ponsoldt's Sundance fave Smashed has yet to offer a traditional trailer. Instead, Sony Pictures Classics is rousing some buzz with four new clips that showcase star Mary Elizabeth Winstead's acclaimed performance.
Winstead and Breaking Bad's Aaron Paul star as a young married couple united by their love of booze. When their habit spirals out of control, however, the wife decides to seek help. The stellar supporting cast includes Octavia Spencer and Parks & Recreation's Nick Offerman and Megan Mullally. No wonder the drama won the Special Jury Prize at Sundance this year. Watch the scenes after the jump.
[via The Film Stage]
Of the four clips featured here, the last one — a monologue in which Winstead's character introduces herself to her AA group — seems to do the best job of higlighting her talents. It's moving even out of context, and I bet I'll be tearing up when I come across it again in the actual film.
I'm curious to see more of the rest of the cast as well, though it's obvious Winstead is the real draw. Offerman seems far away from his famous Ron Swanson persona here, even if he is giving yet another stern lecture to yet another female colleague. Paul, on the other hand, doesn't look much different than he usually does on Breaking Bad. Or maybe that's a plus for fans bemoaning the 40+ week wait until the AMC drama starts up again.
Smashed comes to select theaters October 12. Keep an eye out for a real trailer and more release details soon.