'Curse Of Chucky' Now Filming For Direct To DVD Release; First Behind The Scenes Photo Revealed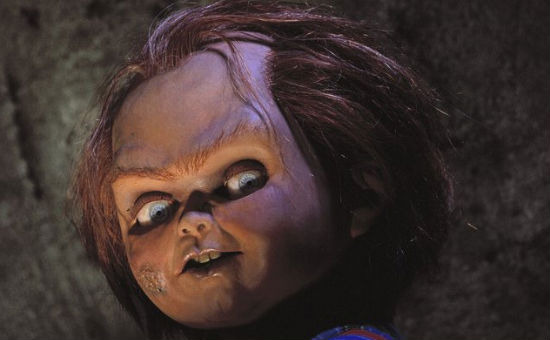 If ever a horror character deserved to be resurrected, it's Chucky. The Good Guys Doll, who's not good at all, made his debut in 1988 and was last seen in 2004's Seed of Chucky. Since then a remake has been languishing in development hell, and a video game was rumored to be in the works. But now, finally, Chucky fans can rejoice.
Curse of Chucky, the previously announced sixth installment in the Child's Play franchise, began filming in Canada Wednesday, aimed at a direct-to-DVD release. Brad Dourif (The Two Towers, One Flew Over the Cuckoo's Nest) returns as the voice of Chucky. The doll will stalk a character played by Dourif's own daugther, Fiona Dourif, who will soon be seen in The Master. Read the plot description and see a behind the scenes image after the jump.
Coming Soon broke the news of the start of production on the film which is directed by Child's Play creator Don Mancini. Here's the plot description:
In the film, Nica (Fiona Dourif) is grieving over the gruesome suicide of her mother when her domineering older sister Barb (Danielle Bisutti) arrives with her young family in tow to help settle their mother's affairs. As the sisters butt heads over Nica's plans for the future, Barb's young daughter comforts herself with a grinning, red-haired talking doll named Chucky (voiced again by Brad Dourif) that recently arrived mysteriously in the mail. But as a string of brutal murders begins to terrorize the household, Nica suspects the doll may hold the key to the bloodshed. What she doesn't know is that Chucky has a personal score to settle. He's determined to finish a job he started more than 20 years earlier, and this time he's going to see it through to the bloody and shocking end.
Sounds...very...direct to DVD. If you head to their site, you can read more about the film including the full cast.
Over on Bloody Disgusting, they got their hands on this cool behind the scenes image from the production, which suggests Chucky will once again be animatronic. Looks pretty high tech, no?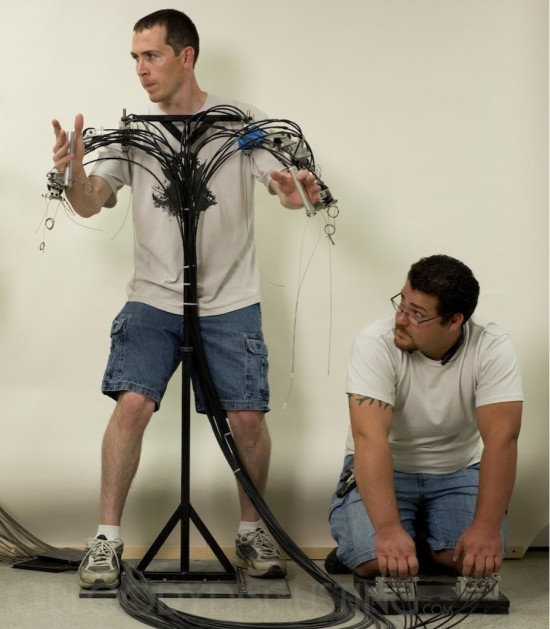 Produced by Universal 1440 Entertainment, one would expect Curse of Chucky to be released next year.