'Monsters, Inc. 3D' Trailer And Poster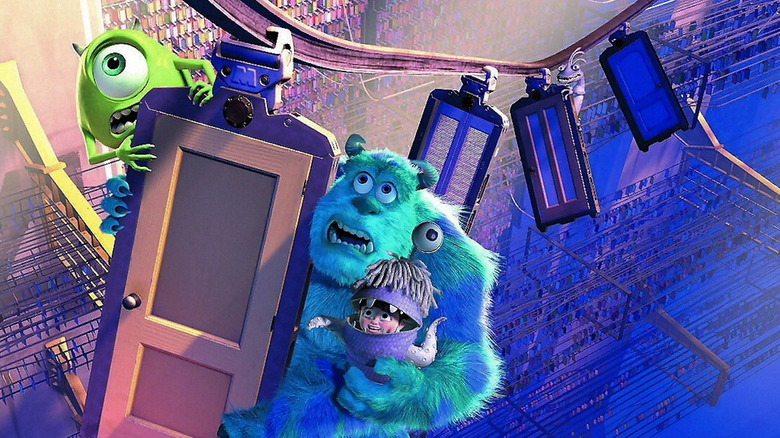 Most years, we're lucky if we get one Pixar release. This year, we're getting three — it's just that two of them are re-releases of older titles. The only new film, Brave, debuted over the summer, but both Finding Nemo and Monsters, Inc. are getting the post-converted 3D treatment for theatrical release over the next few months.
Now a new trailer and poster have been revealed for the latter, which really tells you nothing new about the movie but might be worth checking out anyway if you enjoy cute things. More after the jump.
Apple has the trailer in HD.
As is usually the case with these 3D re-release trailers, there's only so much you can get out of watching it in boring old 2D on your laptop. The promo is more just to remind you of how much you loved Sulley and Mike the first time you saw them, and how totally delightful they still are eleven years later. In that sense, mission accomplished. That's especially important for this movie since the prequel, Monsters University, is due out on June 21 of next year.
The new poster (via We Are Movie Geeks) is as sad as it is cute, reminding us that while we may look forward to watching Mike in post-converted 3D, Mike himself would never be able to enjoy the new technology.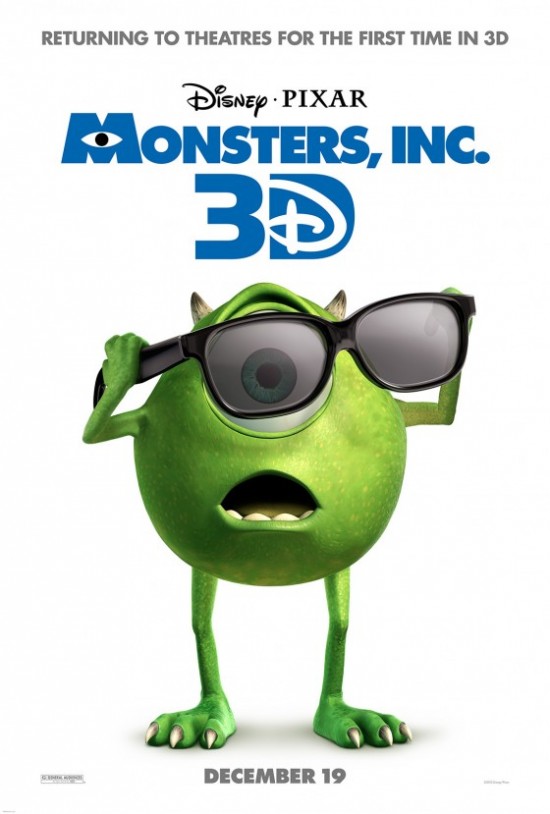 Monsters, Inc. returns to the big screen with a shiny new third dimension on December 19.
Synopsis:
"Monsters, Inc.," one of Disney-Pixar's most beloved and visually imaginative feature films ever, returns to the big screen to delight a whole new generation of audiences and fans alike, this time in stunning 3D. The now-classic Academy Award(R)-winning animated comedy adventure "Monsters, Inc." is set in Monstropolis, a thriving company town where monsters of all shapes and sizes reside. Lovable Sulley (voiced by John Goodman) and his wisecracking best friend Mike Wazowski (voiced by Billy Crystal) are the top scare team at Monsters, Inc., the largest scream-processing factory. The main power source in the monster world is the collected screams of human children–and at Monsters, Inc., an elite team of scarers is responsible for gathering those precious natural resources.