Steven Spielberg's 'Lincoln' Trailer Premieres On September 13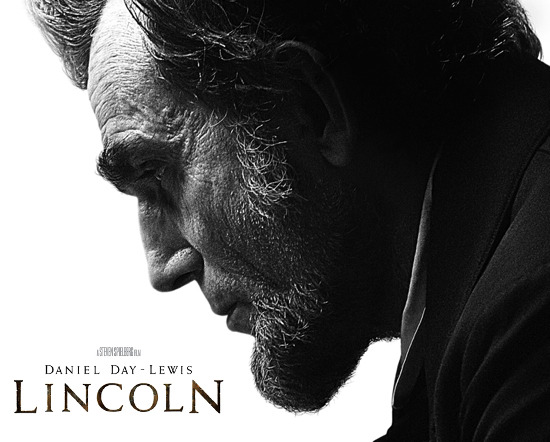 Hey, remember Google+? The company wants you to remember that the social networking/info sharing service exists, and is using Steven Spielberg and his trailer for Lincoln to do it. When the film's poster (cropped above) showed up online we figured the trailer might only be a couple days away. In fact we have to wait just a bit longer than that, but not by a whole lot.
The first Lincoln footage will be shown via a Google+ hangout (that is: a fancy video chat) with Spielberg and Joseph Gordon-Levitt, on September 13.
A bit more info is below.
Here's what the press release says:
YOU'RE INVITED TO A GOOGLE PLAY HOSTED HANGOUT WITH DIRECTOR STEVEN SPIELBERG AND JOSEPH GORDON-LEVITT FOR THE WORLD PREMIERE OF THE "LINCOLN" TRAILER ON SEPTEMBER 13th 
FIRST-TIME-EVER EVENT WILL BE BROADCAST LIVE IN TIMES SQUARE
 Burbank, CA  (September 4, 2012) – DreamWorks Pictures and Google Play announced today that they will debut the theatrical trailer for "Lincoln" during a Google+ Hangout on Thursday, September 13, 2012, at 4 p.m. PT.
The event will also feature a live conversation with Spielberg and Joseph Gordon-Levitt, who portrays Robert Todd Lincoln in the highly anticipated film slated for release in November.
The "Lincoln" trailer will be the first film trailer to launch during a Google+ Hangout, which allows people to connect face-to-face-to-face via group video chat. In another first, the Hangout will also be broadcast live on the ABC SuperSign in the heart of New York City's Times Square.
The Hangout is being hosted by Google Play, which boasts the world's largest collection of ebooks and is home to millions of songs, thousands of movies and TV shows, and a growing selection of magazines. Not to mention over 600,000 apps and games.
Fans interested in participating are asked to upload a short video to their own YouTube channel with the #LincolnHangout tag explaining who they are, why they are interested in "Lincoln" and what they would like to ask Spielberg and Gordon-Levitt about the film.
To learn more about the submission process and about how to tune-in to this live Hangout, visit www.lincolnmoviehangout.com.