Sequel Bits: 'Scary Movie 5,' 'Captain America: The Winter Soldier,' 'Kick-Ass 2,' 'Iron Man 3,' 'Empire Strikes Back,' 'Fast And Furious 6'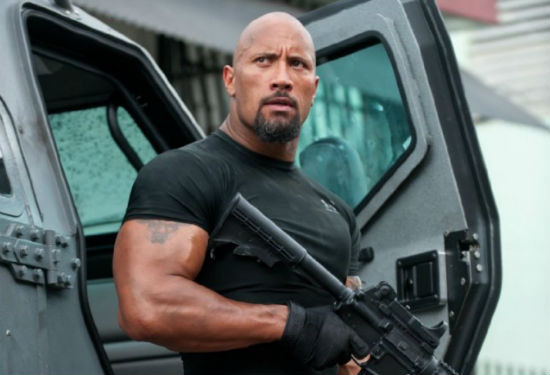 Filming starts on one sequel, you can help with another and much more in today's Sequel Bits:
Choose a scene to film, which could become part of The Empire Strikes Back Uncut.
Scary Movie 5, starring Ashley Tisdale, starts shooting in Atlanta, GA Tuesday.
Hayley Atwell is likely in Captain America: The Winter Solider, but won't say for sure.
Jim Carrey has now been confirmed for Kick-Ass 2.
A major spoiler for the final battle of Iron Man 3 has been revealed.
Dwayne Johnson stopped a robbery on the set of Fast and Furious 6.
One of the Internet's best assets is collaboration, and that's the heart of the Star Wars Uncut series. It's a project where fans are able to select and film 15-second clips from a Star Wars film which are then edited together into one film. A New Hope was completed in 2010 and now The Empire Strikes Back is up for grabs. Head to StarWarsUncut.com to claim you scene. Here's a teaser trailer explaining the process, via Nerdcore:
Scary Movie 5 starts shooting in Altanta, Georgia on Tuesday. That's according to On Location Vacations, and Ashley Tisdale's official Twitter, where she confirmed her character is married. She's the star of the horror comedy spoof directed by Malcolm D. Lee. The film is scheduled for release April 19, 2013.
Captain America: The Winter Soldier is in pre-production and while official announcements about the story have been few and far between, Hayley Atwell is likely returning. We know her character had a brief, but deleted appearance in The Avengers, and it seems like she'll play at part in Cap's next adventure. Atwell won't confirm this because Marvel hasn't announced it yet, but she said this to Bleeding Cool:
I can't say yet because it hasn't been officially released, and Marvel are very protective of their franchise.
Yesterday, we ran a tweet  from director Jeff Wadlow suggesting Jim Carrey had finally been cast in Kick-Ass 2 and now Deadline confirms it. Jim Carrey is playing The Colonel in Kick-Ass 2. Done deal.
Latino Review ran a major, major spoiler about the suits in Iron Man 3 which may reveal how the film's final battle plays out. Head there for the full rundown. (I also talked about it earlier in the day in Superhero Bits, which you can jump directly to by clicking here.) Again – Major Spoilers at those links!
Finally, on the London set of Justin Lin's Fast and Furious 6, Dwayne "The Rock" Johnson saw a few thieves looking to break locks on some expensive film equipment and ran over to stop them, according to The Sun via Movies.com. The image of The Rock, in full FBI get up, running at a few jabronis makes me very happy.