'More Than You Imagined: Art Inspired By Premium Cable' Opens In Brooklyn, NY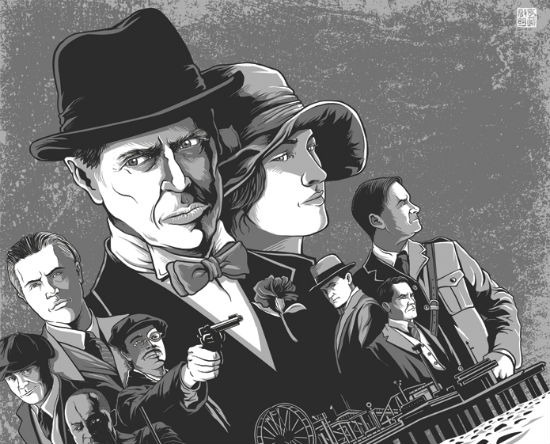 Even movie fans would agree some of the best entertainment made during the past two decades has been on premium cable. Whether it's HBO shows like The Sopranos, The Wire, Sex and the City and Game of Thrones or Showtime shows like Dexter, Weeds and Homeland, movies are regularaly getting schooled by TV in terms of character, story and scope. Plus, even if you love a movie, it's only two hours. A great TV show can be hundreds.
And while we're all very used to seeing art inspired by movies, art inspired by TV always elicits a slightly more excited response which is why the brand new Bottleneck Gallery in Brooklyn, NY has picked premium TV for its first exhibit. More Than You Imagined: Art Inspired By Premium Cable opens September 7 and features work by Mark Englert, Kevin Ang, Brandon Schaefer, Joshua Budich, Tim Doyle and many others.
After the jump, check out a huge gallery of work from shows like all the ones mentioned above as well as The Kids in the Hall, Flight of the Conchords, Tales from the Crypt, Boardwalk Empire, Party Down and others, plus find out how you can see it yourself and see how you can buy a print for charity too.
The Bottleneck Gallery is located at 60 Broadway R4, Brooklyn, NY and the exhibit opens from 7-10 p.m. September 7. It remains on display through September 28. Click here for the full gallery hours and follow on Facebook for updates.
Here is a large gallery of images from the show. Mouse over each for the artist. And below, find out how you can get a free print.
The final three images are up close detail and process shots of Paul Shipper's Band of Brother print, exclusive to /Film. Here's the official gallery description of the exhibit:
Television plays a crucial role in our lives, influencing our opinions, actions, and daily routine. It is only natural that the small screen would also influence art, linking the two through memorable stories and images. Bottleneck Gallery has decided to embrace this connection and commission an incredible group of artists for "More Than You Imagined: Art Inspired by Premium Cable." This exciting and entertaining exhibit will feature work influenced by some of the most popular HBO, Showtime, and Starz programs, giving you a reason to get off of the couch.
In addition to all those images, Mark Englert did the main show image from Game of Thrones which will be available in two 8.5 x 11 inch editions.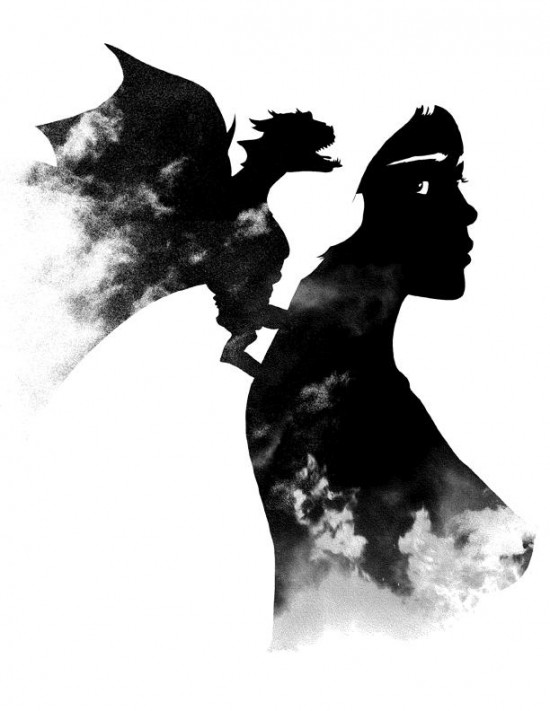 Most of the first edition of 25 will be put on eBay and 100% of all sales will go to Michael J Fox Foundation. The auction will start Thursday September 6 and 7:30 p.m. and lasts till the following Sunday.
A second version, out of 75, will be given to people who purchases two or more prints in store. Any leftovers will also be put on eBay as well with all proceeds going to Michael J Fox Foundation.
This is gonna be an awesome show and Bottleneck is certainly a new gallery to watch.
Additional source: Expresso Beans