'Crossfire Hurricane' Documents 50 Years Of The Rolling Stones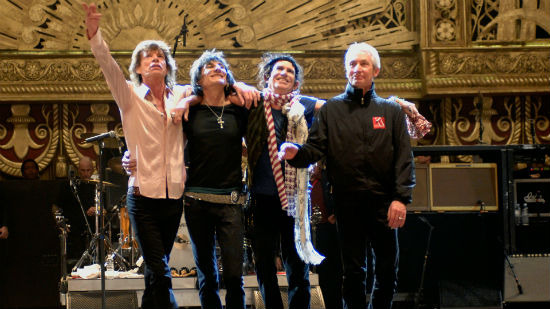 The Rolling Stones began performing in 1962. That's a superhuman 50 straight years of rocking, rolling and though they've been the subjects of some of the most famous documentaries of all time, a new one will now attempt to tell their five decade long story.
Crossfire Hurricane, directed by Brett Morgen (The Kid Stays In the Picture, June 17, 1994) will feature brand new historic footage from the band's earliest days all the way through their 50th anniversary. It'll open in the UK this October before premiering on HBO and the BBC later this year. Read more after the jump.
The Associated Press broke the news of this film which, obvioulsly, will featuring interviews with current Stones Mick Jagger, Keith Richards, Charlie Watts, Ronnie Wood and former ones Bill Wyman and Mick Taylor.
Morgen, best known for his found footage, no talking head style, described the film as follows:
This is not an academic history lesson. Instead, the film invites the audience to experience the Stones' nearly mythical journey from outsiders to rock and roll royalty.
As a huge fan of the Stones' concert documentaries Gimme Shelter as well as Shine a Light, it'll be a nice change of pace to see the group as a little more normal. You know. As normal as it is to be rock legends in your Seventies, have dozens and dozens of hits and millions and millions of dollars.
Are you looking forward to Morgen's take on the Stones? Do you wish this would get a theatrical release instead of just a TV premiere?