Will Smith's Vampire Bible Story 'The Redemption Of Cain' Gets Green Light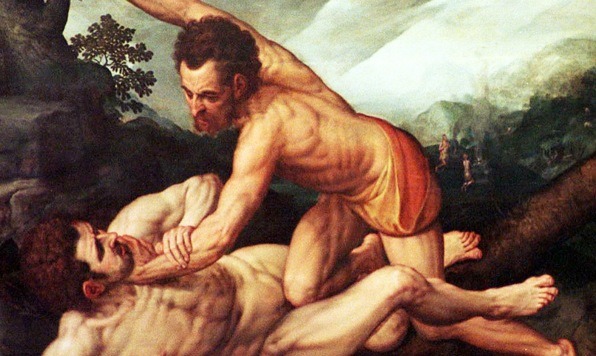 Will Smith's possible directorial debut has taken one step forward, as Sony Pictures gives the green light to The Redemption of Cain. The script, by Caleeb Pinkett (brother of Jada), puts a vampiric twist on Cain and Abel's Biblical tale of sibling rivalry. Because why check off just one hot Hollywood trend when you can knock out two for the same price? More details after the jump.
The Wrap reports that the The Redemption of Cain is targeting a July 2013 start, with plans to shoot in London and Jordan, with exterior shots in Morocco. Casting is expected to begin within the next few weeks under Francine Maisler, so we may find out sooner rather than later whether Smith will star.
The original Cain and Abel story revolves around two brothers, the sons of Adam. Upset to find that God favors his younger brother, Cain lures Abel out into a field and murders him. Until we get more info on The Redemption of Cain, we can only guess at how Pinkett and Smith plan to put a bloodsucking spin on that.
Smith's lately been more active as a producer than an actor, but he has M. Night Shyamalan's After Earth and Akiva Goldsman's Winter's Tale due out next year. Beyond that, he's loosely attached to a bunch of sequels including the long-rumored Hancock 2.
While vampires aren't as hot as they once were, the Biblical epic trend is just heating up. Darren Aronofsky's Noah will likely be one of the first and highest-profile films to hit, but there are several others in the works including Warner Bros.' Pontius Pilate, Gods and Kings, and Unholy Night, Ridley Scott's Exodus, and Paul Verhoeven's Jesus of Nazareth.