Jamie Foxx Is Serious In New Image From 'Django Unchained'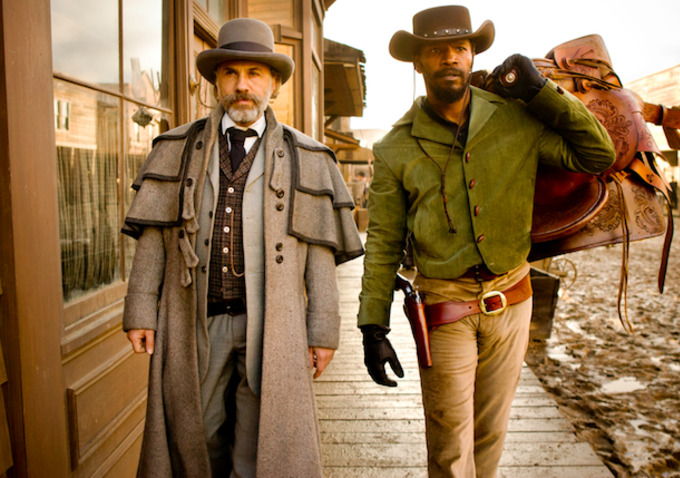 Summer is just about over and Fall is on the horizon. And once Fall is over, we're right into Winter. This is my way of trivializing the excruating four months we all have until Quentin Tarantino's latest film, Django Unchained, hits screens. Opening Christmas day, Jamie Foxx stars as Django, a slave freed by, and trained as, a bounty hunter (Christoph Waltz) to hunt down some brothers and free his wife (Kerry Washington). The cast is beyond impressive (Leonardo DiCaprio, Samuel L. Jackson, Jonah Hill, Don Johnson, Walton Goggins, RZA) the trailers have been scintillating and now a new photo of Jamie Foxx has come online. Check it out below.
Thanks to The Playlist for the image here goes.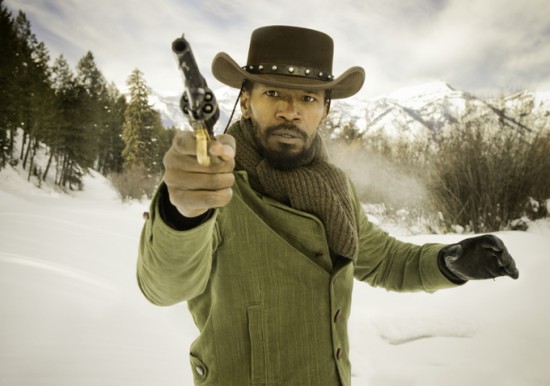 It's snowing in the photo, is it Christmas yet? I want to open this new Tarantino.
For much more on Django Unchained, check our our archive.