Sequel Bits: Taken 2, Before Midnight, Kick-Ass 2, Fast And Furious 6, Machete Kills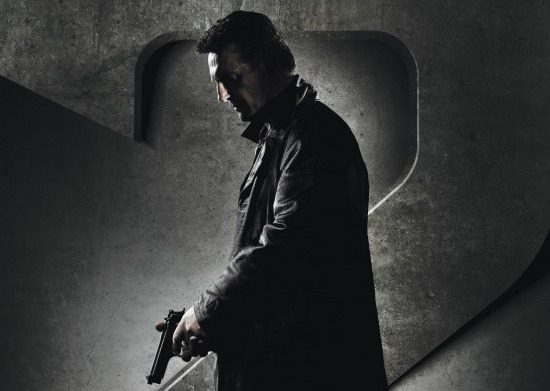 Video, casting, locations and more are all in this edition of Sequel Bits. After the jump read about the following.
20th Century Fox has posted a new featurette for Taken 2.
Ethan Hawke comes clean about the Richard Linklater film Before Midnight.
Claudia Lee joins Kick-Ass 2.
Check out a set being built for Justin Lin's Fast and Furious 6.
Spy Kid Alexa Vega speaks about her sensual role in Machette Kills.
It's almost time. Liam Neeson is almost back kicking ass in Taken 2, out October 5. 20th Century Fox has revealed a new featurette on the film which you can watch below thanks to Coming Soon.
Yesterday, we wrote about the rumor that Ethan Hawke, Julie Delpy and Richard Linklater were in Greece making the sequel to Before Sunrise and Before Sunset, rumored to be called Before Midnight. That's partially true. In an interview with MTV Hawke came clean about the film, confirming that he is in Greece with Linklater on the topic of this film, but not necessarily to shoot it. Here's the quote:
We're here writing a third installment to 'Before Sunrise.' If it works out, we'll film it, and if it doesn't, we won't. It's not really worth talking about. I'm just here developing....It's super good, we're just here workshopping it and developing it, trying to create a great script.
A new cast member for Jeff Wadlow's adaptation of the Mark Miller/John Romita Jr. comic book Kick-Ass 2  has been revealed. It's Claudia Lee, currently appearing on the CW's Hart of Dixie. Who is she playing? Deadline isn't sure.
Justin Lin's Fast and Furious 6 will be shooting in Glasgow, Scotland for the next several weeks. On Location Vacation reports there will be high speed chases (duh), gunfire (obviously), explosions (I'd hope so) and car crashes (of course) in the city through September 16. The production is currently building sets including the below car showroom.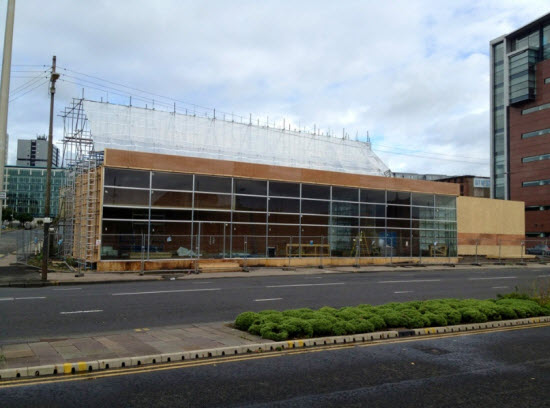 A few weeks ago, the Internet was ogling over photos of Alexa Vega, the former Spy Kid, who is once again working with Robert Rodriguez on his film Machete Kills. Now, she spoke to the Hollywood Reporter about the role, calling it her most challenging to day and summing up the role as follows:
This was all about owning my sexuality. I worked really hard for it in a way that I never had to work hard for something before.