RZA Continues To Line Up Directing Projects; Sets Up Thriller 'No Man's Land' And John Milius' Genghis Khan Bio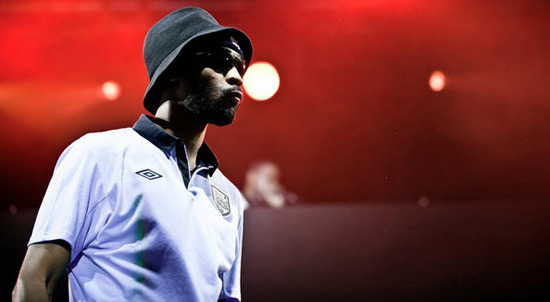 RZA's film The Man With the Iron Fists opens in just a few days (on this Friday, November 2) and there's almost nothing out there from people who have seen it. That, combined with the fact that RZA is lining up a number of potential next films — two more were announced this morning — leads me to assume that the film is terrible and/or likely to bomb. Which would be a shame; I'd really love for the film to be good, or at least fun.
So before the thing opens RZA is trying to lock down another project or two. One is an adaptation of the Grant Morisson-penned comic Happy!, and now he's got an additional pair: the action thriller No Man's Land, and a John Milius-scripted biopic of Genghis Khan.
THR reports on both films. No Man's Land is a relatively new project, written by Trey Ellis and David Kless, and produced by Bill Mechanic and Reginald Hudlin, the latter of whom is also a Django Unchained producer.
The film is about " a man who steals a powerful criminal's diamond that soon proves to be far more valuable than initially thought. With the help of a dancer, he attempts to stay alive and cash in on the jewel." The story takes place in a single night, and the trade claims that there are echoes of The Warriors in it. That one will probably be RZA's next project. (Producer Hudlin is also involved in Happy!.)
And then there's the Genghis Khan film, which Milius wrote many years ago and once planned to direct. That one profiles (obviously) the legendary military ruler who united the Mongols and swept through Asia and Eastern Europe to establish his name as synonymous with domineering might.
But the film has languished in development for ages. But RZA is reportedly doing early prep to shoot the film next year in China, which will mark his return to the country after shooting Iron Fists there. Meanwhile, fingers crossed that his debut is a lot better than the circumstance seems to suggest.