Elvis Presley Biopic 'Growing Up Graceland' Will Focus On The King's Spirituality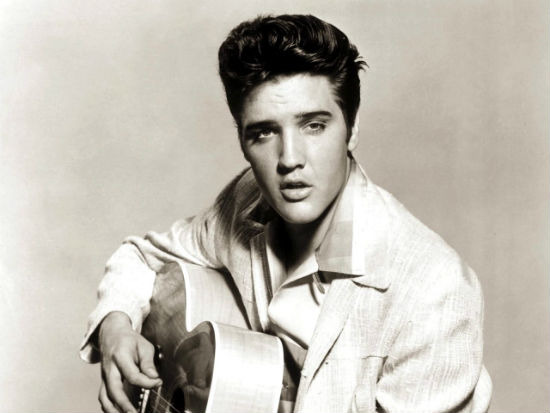 Elvis Presley fans likely feel they know everything there is to know about the King. His music, his women, his rise to fame and iconic appearances. While all that was happening, one of the people along for the ride was David E. Stanley, Elvis' stepbrother. He lived with The King for 17 years and came to see Presley as a mentor. Years later, Stanley co-wrote a book called Conversations With the King: Journals of a Young Apprentice which has now been optioned by BiteSize Entertainment for a feature film adaptation called Growing up Graceland. The film will focus on the personality of Elvis behind the scenes; a man who struggled with his fame and ultimately turned to spirituality. Read more after the jump.
The Hollywood Reporter broke the news of this deal and spoke to producer Gene Kirkwood of BiteSize Entertainment:
After meeting David Stanley, reading his book and listening to his stories, I realized there is another side to the Elvis phenomenon, a bigger story, and one that has never been told. If Elvis was alive today, in this time of revolution in mass communication, I believe he would be one of the most inspirational individuals in the world.
Movies about Presley are nothing new. Several TV film have been made over the decades, but a true Hollywood, theatrical film has always been elusive for dozens of reasons (many of which are detailed in this 2011 Hollywood Reporter piece). This take on the material, from an outsiders perspective, seems like a way to possibly circumvent some of the rights issues inherent with making such a film and also keep it focused on the more positive side of The King.
BiteSize is a brand new, up and coming production company so it won't be an easy task to get a film of this cultural magnitude completed but, if they do, we might finally have our first major Elvis biopic.