LEGO Cast Confirmed, More Story Info Revealed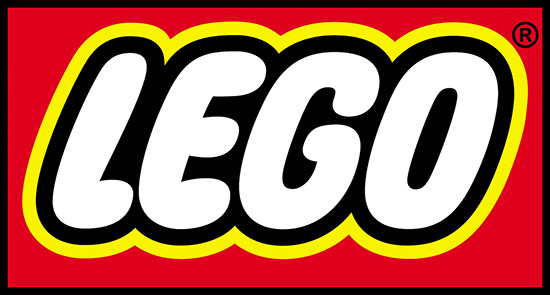 We've heard some cast rumors for the LEGO film set to be directed by Cloudy With a Chance of Meatballs and 21 Jump Street directors Phil Lord and Chris Miller, including names such as Will Arnett, Elizabeth Banks, Chris Pratt and Morgan Freeman. Now all four are confirmed for the film, thanks to info from Village Roadshow Pictures and Warner Bros.
The title LEGO: The Piece of Resistance seems to have been abandoned for now, with the film just referred to as the 3D animated LEGO film for now. After the break we've got some plot info.
LEGO follows Emmet, an ordinary, rules-following, perfectly average LEGO minifigure who is mistakenly identified as the most extraordinary person and the key to saving the world. He is drafted into a fellowship of strangers on an epic quest to stop an evil tyrant, a journey for which Emmet is hopelessly and hilariously underprepared.
Pratt is Emmet; Morgan Freeman and Elizabeth Banks are two of Emmet's fellow travelers, Vitruvius, an old mystic; and tough-as-nails Lucy, who mistakes Emmet for the savior of the world and guides him on his quest. Will Arnett will indeed voice Batman, with whom Lucy shares a history.
Phil Lord & Christopher Miller also wrote, based on a story they concocted with Dan Hageman & Kevin Hageman. The official info also confirms "The film will incorporate some of the most popular LEGO figures while introducing several new characters, inviting fans who have enjoyed the brand's innovative toys and hugely popular video games for generations to experience their visually unique LEGO world as never seen before."
In other words, it's exactly the giant ad you'd expect a LEGO film to be, but with Lord and Miller involved it might also be a very entertaining one. LEGO is set to open on February 28, 2014.
And there's a contest to design a vehicle for the film. Check out this video and then get more details below.
Have you ever used LEGO© bricks to build the coolest, most awesome car or plane or rocket? A vehicle you invented all by yourself? What if you could see your custom LEGO design in motion — in a movie?
We want YOU to design a vehicle of your own creation for our upcoming LEGO movie! It can be any kind of transportation device — car, plane, boat, train, spaceship — as long as it's made entirely out of LEGO bricks (excluding third-party branded LEGO content — for example, no "LEGO© Harry Potter™" minifigures) and it looks like it started out as something else — like a castle that has been converted into a race car. Spin the wheels of your imagination and start building!
Submit a photo of your very own original LEGO vehicle for the chance to win $1,000 and see your design in action in LEGO: The Motion Picture.
From your mind to the movie — dream it, build it, share it and win!
Visit www.legothemotionpicture.com for contest details.