Scott Stuber Options Graphic Novel 'The Order', About Young Priests Fighting Evil Forces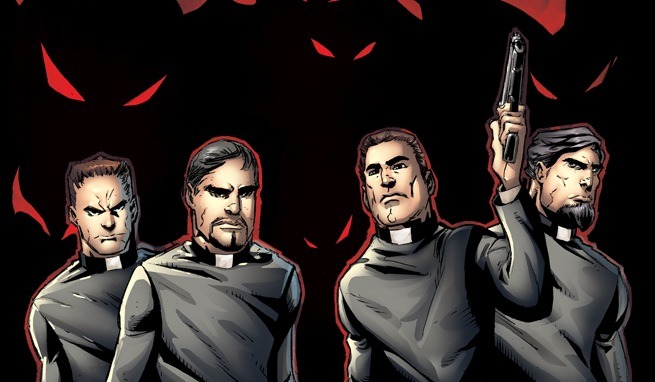 It's fairly common in horror films for haunted families to call on a priest to help fight the forces of evil, and the poor guys often don't meet such a great end. So perhaps it was just a matter of time before cinematic clergymen started taking matters into their own hands and bringing the fight to the monsters. That more or less seems to be the premise of Arcana / Benderspink's graphic novel The Order, which has just been optioned for film by Scott Stuber's Bluegrass Films. More after the jump.
Stuber is set to produce, as are Bluegrass' Michael Clear and Nick Nesbitt, Benderspink's Jake Weiner and Christopher Cosmos, and Arcana's Sean O'Reilly. Up-and-coming screenwriter Brian Nathanson (The Many Deaths of Barnaby James) has been tapped to pen the script.
Arcana / Benderspink was established earlier this year with the intention of creating comics that could easily be turned into film and TV properties. Deadline had a nice rundown on some of the other titles announced at the same time. Benderspink has experience developing other comics into movies as well — they've worked on A History of Violence, Y: The Last Man, and Undying Love.
Stuber's varied resume includes this summer's action flop Battleship and this summer's comedy hit Ted, and he has the Jason Bateman / Melissa McCarthy comedy Identity Thief and the samurai flick 47 Ronin due out next year. Benderspink's other upcoming titles include The Incredible Burt Wonderstone and The Hangover: Part III.
Discuss: Seriously, that premise — awesomely cheesy or just regular cheesy?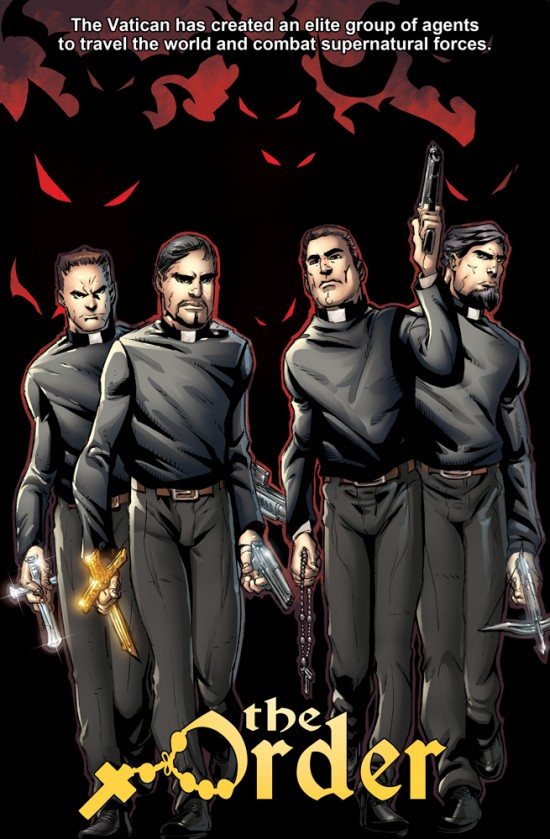 [Source: Deadline]