'(500) Days Of Summer' Scribes In Talks To Adapt 'Where'd You Go, Bernadette,' By Former 'Arrested Development' Writer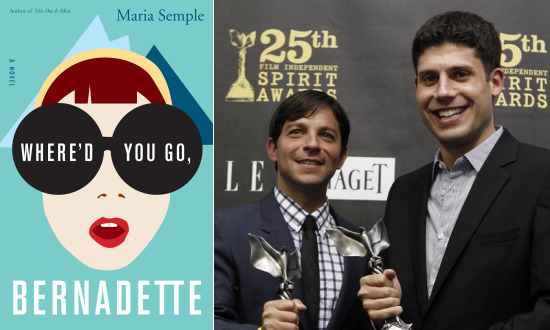 We may receive a commission on purchases made from links.
Screenwriters Scott Neustadter and Michael Weber quickly established themselves as new talents to watch with their original dramedy (500) Days of Summer. Since then, though, the pair have shown a distinctly literary bent as they've lined up one book adaptation after another: The Spectacular Now, When You Were Mine (called Rosaline in the movie version), and Beginner's Greek.
Now add to that shelf Where'd You Go Bernadette, based on a serio-comic novel by Maria Semple. Semple's name may not ring a bell, but you're probably familiar with her work — she's a former TV writer who's worked on Mad About You, Suddenly Susan, and Arrested Development. More details after the jump.
Semple's mostly epistolary novel, told through emails, school letters and the like, centers around unhappy Seattle mom Bernadette. When she mysteriously vanishes, it's up to her adoring teenage daughter Bee and her tech guru husband to pick up the pieces and find her. Where'd You Go Bernadette hit shelves just this month to positive reviews. The overall consensus seems to be that Semple is a very funny writer indeed. Here's the book description via Amazon.com:
Bernadette Fox is notorious. To her Microsoft-guru husband, she's a fearlessly opinionated partner; to fellow private-school mothers in Seattle, she's a disgrace; to design mavens, she's a revolutionary architect, and to 15-year-old Bee, she is a best friend and, simply, Mom.
Then Bernadette disappears. It began when Bee aced her report card and claimed her promised reward: a family trip to Antarctica. But Bernadette's intensifying allergy to Seattle–and people in general–has made her so agoraphobic that a virtual assistant in India now runs her most basic errands. A trip to the end of the earth is problematic.
To find her mother, Bee compiles email messages, official documents, secret correspondence–creating a compulsively readable and touching novel about misplaced genius and a mother and daughter's role in an absurd world.