'Sightseers' Trailer: A Twisted Country Holiday From 'Kill List' Director Ben Wheatley And Exec Producer Edgar Wright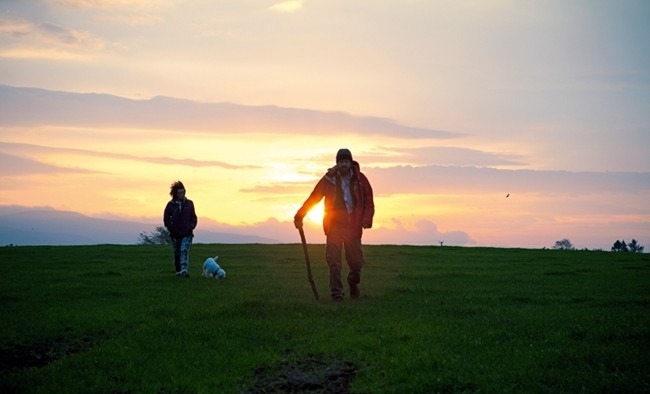 Edgar Wright hasn't directed a feature since 2010's Scott Pilgrim vs. The World, but that doesn't mean he's stopped bringing us films over the past couple of years. He exec produced last year's Attack the Block, which proved to be one of the most enjoyable gems from last year's crop of summer entertainments. Now he's followed up by executive producing another promising picture, from Kill List director Ben Wheatley.
The new trailer for Sightseers starts out looking like a run-of-the-mill road trip dramedy, as a sweet, ordinary couple (Steve Oram and Alice Lowe) sets out to explore the English countryside. After the pair have a chance encounter with an irate local, however, the tone veers into something far darker — and funnier. Watch the video after the jump.
Sightseers has hit a few festivals already, drawing moderate to effusive praise. One of the most enthusiastic reviews comes from THR, which calls it "[t]he most consistently hilarious Brit-com for a good half-decade — probably since Edgar Wright's Hot Fuzz" and name checks Terence Malick's Badlands and Mike Leigh's Nuts In May. Brits can witness the hilarity for themselves when the film hits November 30. But Americans, unfortunately, will probably have to wait a bit longer. IFC picked up the film a few months back, but has yet to announce a release date.
Synopsis:
Chris (Steve Oram) wants to show Tina (Alice Lowe) his world and he wants to do it his way – on a journey through this sceptred isle in his beloved Abbey Oxford Caravan. Tina's led a sheltered life and there are things that Chris needs her to see – the Crich Tramway Museum, the Ribblehead Viaduct, the Keswick Pencil Museum and the rolling countryside that separates these wonders in his life.
But it doesn't take long for the dream to fade. Litterbugs, noisy teenagers and pre-booked caravan sites, not to mention Tina's meddling mother, soon conspire to shatter Chris's dreams and send him, and anyone who rubs him up the wrong way, over a very jagged edge...