Final Trailer For Paul Thomas Anderson's 'The Master'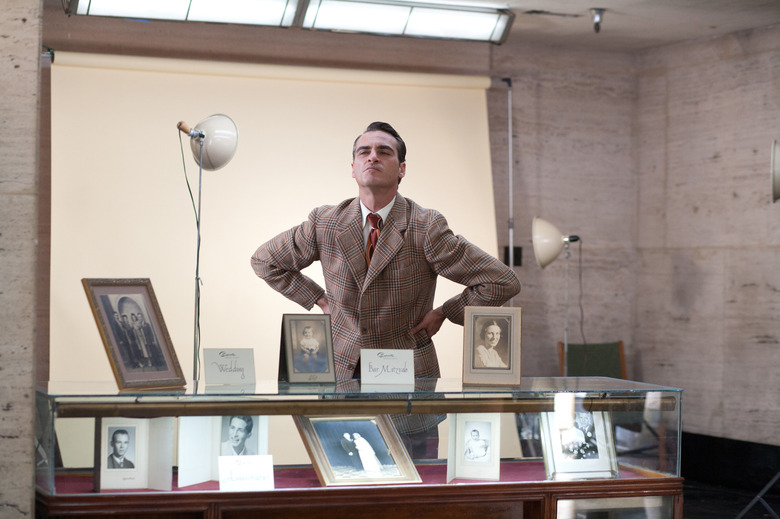 After what feels like years of speculation and waiting, it is exciting that Paul Thomas Anderson's latest film, The Master, opens in only a few weeks. The film stars Joaquin Phoenix in a widely praised performance as an ex-Navy man who falls under the spell of the "master" of the title, played by Phillip Seymour Hoffman.
Here's the last trailer for The Master before that imminent opening, and it features a good amount of new footage. If nothing else, this will give you a great idea of the visual splendor on display — and the film has been on the receiving end of great notes for its look, especially when seen in 70mm — and also of the force of the performances within.
The Master will play Venice soon, and it opens in a limited run on September 14 before starting to go wide on September 21. [IMDB; embed via The Film Stage]