Michael Fassbender May Play Key Role Opposite Natalie Portman In 'Jane Got A Gun'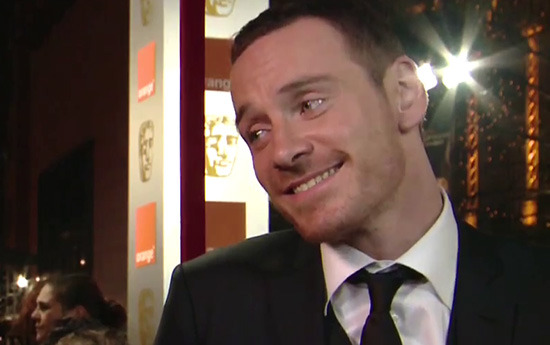 Lynne Ramsay has made three very good films (most recently We Need to Talk About Kevin, which followed Ratcatcher and Morvern Callar) and now she's prepping a western called Jane Got a Gun. The film has Natalie Portman attached to play "a woman whose outlaw husband returns home barely alive and riddled with bullet wounds. She is forced to reach out to an ex-lover and ask if he will help defend her farm when her husband's gang eventually tracks him down to finish the job."
Now it looks like Michael Fassbender could be the main recruit.
Vulture says that Fassbender in in talks to play "the ex-lover Portman seeks out to help her defend her farm" in the film. The indie is set to be financed by Portman's production company, and while we don't have a set shoot date to report, the idea is to get the movie rolling before 2013 is very far along. And the idea of Ramsay making a western — especially with Fassbender — is pretty wonderful.
Protman was once in talks for Ridley Scott's The Counselor, which Fassbender did end up in, and has been shooting recently. Fassbender also shot a small role in his Shame and Hunger director Steve McQueen's new film Twelve Years a Slave. Those and X-Men: Days of Future Past are his guaranteed next films, though there's also the possibility that he'll end up starring in a film version of the video game series Assassin's Creed.