Streaming Bits: Amazon Prime And Netflix Add To Catalog, Hammer Films Debuts Online Channel, YouTube Axes Underperforming Channels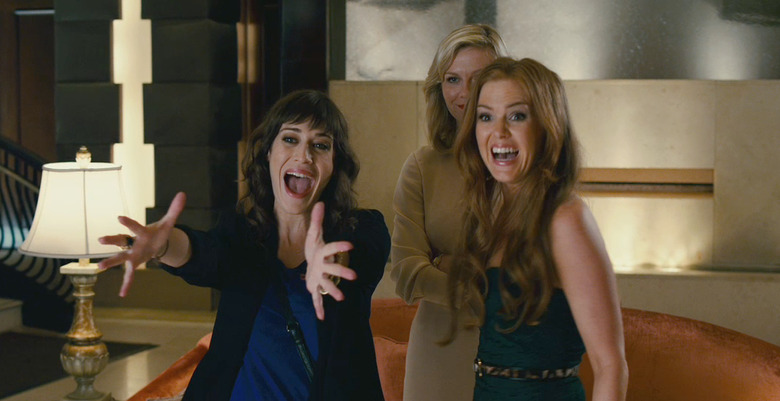 Looking for something to check out on your computer as you enjoy the last lazy days of summer? Hit the jump to learn about new additions to Amazon Prime and Netflix catalogs, plus info on Hammer Films' new streaming channel and YouTube's plans to edit its original content offerings.
Meanwhile, Fortissimo will be making its first foray into digital streaming when it adds over 60 titles to Netflix's offerings next month. Their catalog is more obscure, but arthouse and foreign film lovers will find plenty to enjoy, including Jiang Wen's Cannes Grand Prix winner Devils on the Doorstep and Clara Law's Rose Byrne-starring Goddess Of 1967. [Engadget, Deadline]
If your unlimited streaming service of choice is Amazon Prime, on the other hand, you'll now get to sift through some seriously high-quality TV thanks to a new partnership between Amazon and NBCUniversal. Parks and Recreation, Parenthood, Friday Night Lights, Heroes, and Battlestar Galactica are just a few of the series included in the deal. All available episodes will be available for streaming through your computer or Amazon-compatible devices like the iPad, the Kindle Fire, Xbox 360, Roku, and PlayStation 3. [Gizmodo]
Got an affection for British horror films? Keep an eye on Hammer Films' new YouTube channel, which will stream restored classics from their back catalog as well as exclusive content from their current and upcoming projects. Among the older titles available to watch are the films The Quartermass Xperiment, The Man In Black, and Captain Kronos Vampire Hunter, and the TV series Hammer House of Mystery and Suspense. Forthcoming movies expected to premiere new previews and behind-the-scenes content on the channel include The Woman in Black: Angels of Death and The Quiet Ones. [THR]
Speaking of YouTube: The video site is preparing to clean house by axing some of its less successful original content channels (as measured by viewership time and total number of views). Last year, the company invested $100 million in establishing original channels by high-profile names like Ashton Kutcher, Amy Poehler, Jay-Z, and Deepak Chopra, it's now planning to weed out the underperformers.
At the same time, the company will begin casting about in September or October for other, fresher talents to establish still more new channels. According to the New York Post, $200 million has already been budgeted to advertise the new content online.
Channels that don't make the cut will be dropped by December 31. Among the hit channels considered to be safe from cancellation are Warner Music's Warner Sound, the travel-and-lifestyle Reserve Channel, Justin Lin's YOMYOMF Network, Chris Hardwick's Nerdist Channel, and The Guild-producing Geek & Sundry. [TOH]