VFX Breakdowns: The User Interfaces And Holograms Of 'TRON: Legacy'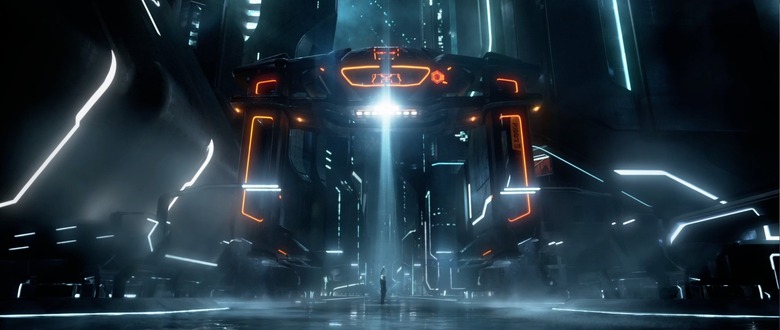 Whether you love or hate TRON: Legacy, few would argue it's a beautiful movie. Every penny of the Disney sequel's reported $170 million budget is undeniably on screen in the form of all kinds of different special effects.
Bradley Munkowitz, aka GMUNK, was the lead animated graphics artist on the film and led a team that created about 10 minutes of those special effects. But not some big action set piece like one usually thinks of when talking about special effects. He created the user interfaces and holograms found in various scenes. In the world of Tron, those visuals are some of the most important things on the Grid. GMunk has uploaded six videos highlighting his work from the film, in context. They play like etherial, effects heavy movie/music videos. Check them out below.
All the below videos are from VFX Breakdowns. What you'll see are edits of the final film with either the UI or holograms the animated graphics team created for that particular scene.
TRON GFX Disc Game from GMUNK on Vimeo.
TRON GFX Throne Room from GMUNK on Vimeo.
TRON GFX Rectifier Globe from GMUNK on Vimeo.
TRON GFX Fireworks from GMUNK on Vimeo.
TRON GFX Portal Climax from GMUNK on Vimeo.
TRON GFX Solar Sailor from GMUNK on Vimeo.
Which video do you like best?