Michael Winterbottom's 'Everyday' Teaser Trailer: A TIFF Film Five Years In The Making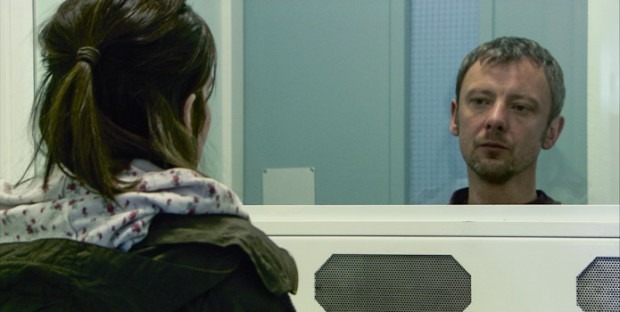 Michael Winterbottom has to be one of the most versatile filmmakers working today. Seemingly every single film he releases is completely different whether its a thriller, comedy, period piece, documentary or some kind of hybrid. That's what his latest film, Everyday, is. A blend of fiction and documentary, the film tells the story of how the imprisonment of a father changes the life of his wife and four children. To accurately portray the passage of time, Winterbottom has been shooting the film in bits and pieces over the course of five years. Now the film will finally premiere next month at the Toronto Film Festival.
After the jump, check out a short teaser trailer for this surely powerful film.
Thanks to the Film Stage for the heads up on this video.
If you head to the Toronto Film Festival website, they have a very good write up on both the making of and quality of the film – having seen it. Here's an excerpt:
The film feels spontaneous, alive and full of off-the-cuff moments. Ian's wife, Karen, is a reedy slip of a mother, who has to juggle the demands of getting four youngsters dressed, fed, and off to school every day and serving beer in a pub to support them, all the while trying to visit her husband as often as possible, which involves a lengthy train ride. Often towing a couple of the children along with her, she and Ian grab as many private moments as they can under the watchful eyes of the guards. Ian is allowed out on day passes as he gets closer to release, which means the family can do the things so long denied them: walk and play in parks, kick a football around, grab meals together. But Winterbottom is careful to balance this with the sheer grind that both adults must contend with, as well as the temptations that spring up along the way.
These developments are detailed in the most sensitive manner, and evolve naturally out of the narrative. Winterbottom is exceptional at capturing the rhythms and textures of daily life, as lived both behind bars and in freedom. Tension is everywhere, but so are respites of love and tenderness. And then, finally, Ian is released — but even though he has seen his wife and children over the years, will he be able to pick up where he left off? Winterbottom's understated filmmaking gives Everyday a potent, quiet punch.
(From Russ: the TIFF writeups can be notoriously effusive, for just about any film. Just a note; not having seen the film, I can't say whether or not this one falls on the side of "too excited.")
Everyday premieres September 8 at TIFF. What do you think of the clip?