Is 'RoboCop' Reboot Director Jose Padilha Fighting For Every Idea He Wants In The Film?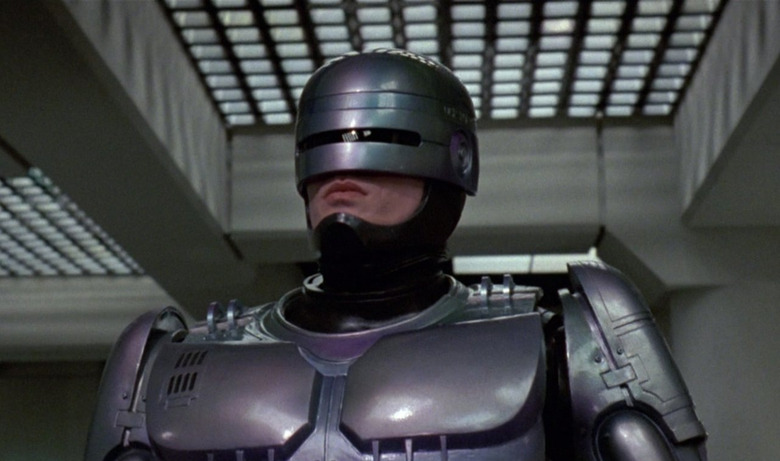 There has been a lot of talk about reboots of well-loved '80s/'90s sci-fi lately, thanks to Total Recall, the news about Videodrome, and the development of a new RoboCop, to be directed by Elite Squad helmer Jose Padilha.
The general consensus is that a director with little studio experience is brought in to make a reboot like RoboCop not only because of his skillset, but because a relative inexperience with the studio system means it is easier for the studio to get what it wants out of a reboot. (Which often means: something bland, broad, and gently palatable. Or, in terms RoboCop fans might recognize, a rudimentary paste, maybe something that tastes like baby food.)
RoboCop has had some small public issues, such as the departure of potential villain Hugh Laurie, and a not terribly positive script review that hit Twitter, but those aren't things terribly out of the ordinary. Now, however, director Fernando Meirelles (City of God; 360), a friend of Padilha, makes the production sound like one in which the director is really fighting for every little element of the film.
Speaking with South American film site Cinemacom Rapadura (via ScreenCrush), Meirelles said,
I talked to José Padilha for a week by phone. He will begin filming Robocop. He is saying that it is the worst experience. For every 10 ideas he has, 9 are cut. Whatever he wants, he has to fight. "This is hell here," he told me. "The film will be good, but I never suffered so much and do not want to do it again." He is bitter, but it's a fighter.
There are a couple layers here. One is that, no matter how close he is to Padilha, Meirelles isn't making the movie. And this quote was run through translation, so there could be an element of variation there.
Still, this is sadly not terribly surprising. A combative atmosphere can actually be good for a film, and so this isn't reason to pronounce doom for RoboCop just yet. But it also isn't the best news we could have had, especially in the wake of things like Laurie's departure. While we wait to see what happens, you can take a look at early promo materials for the film.
Production starts soon in Toronto, with a targeted August 9, 2013 release. Josh Zetumer, Nick Scheck, and James Vanderbilt scripted. Joel Kinnaman, Gary Oldman, Samuel L. Jackson, Abbie Cornish, Jennifer Ehle, Jackie Earle Haley, Jay Baruchel, Michael K. Williams, and Marianne Jean-Baptiste will appear.