Joe Dante's 'The Hole' Finally Gets A Release Date; Watch The New Trailer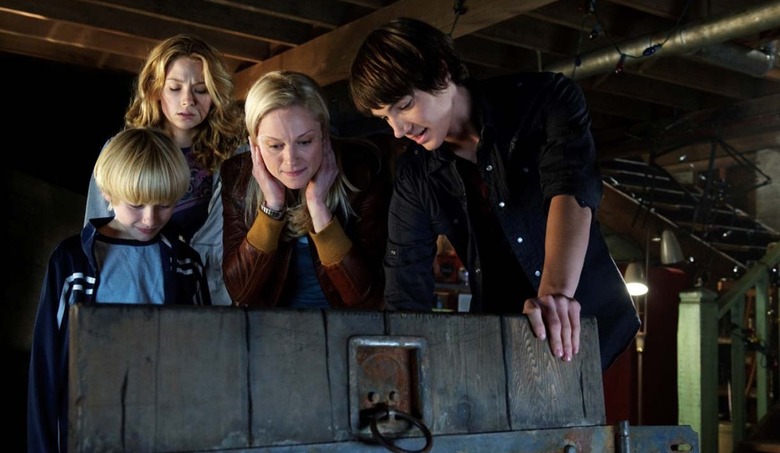 When we last checked on Joe Dante's The Hole back in 2010, we noted that it had been a long wait since the film was completed in early 2009 and revealed at the 2009 Venice Film Festival. Turns out that lag time was nothing — two years later, it's still yet to hit U.S. theaters. But at least now we know when it will.
Big Air Studios has just set a release date of September 28 for the 3D thriller, which centers around a family (Teri Polo, Chris Massoglia, and Nathan Gamble) who move into a new house. With the aid of their young neighbor (Haley Bennett), they discover a mysterious hole in the basement that may or may not lead to hell. Watch the new trailer after the jump.
[Yahoo!]
In contrast to the gritty, gruesome, more-is-more scary movies that are popular nowadays, The Hole looks like a throwback to family-friendly horror flicks somewhat like the ones Dante himself was known for in the '80s. (E.g., Gremlins, The 'Burbs). Hell, there's even a Doc Brown lookalike played by Bruce Dern. The Hole received pretty good reviews on the festival circuit — Peter called it "tame but fun" — so this should be one to look forward to this fall whether you're going with easily spooked kids or nostalgic grownups.
Synopsis:
Susan and her sons Dane and Lucas Thompson move from Brooklyn to Bensonville, in the countryside. Dane is upset with the constant changes of address and the family has lived in many cities. Lucas and Dane befriend their next door neighbor, the gorgeous Julie and the brothers find a bottomless hole in the basement of their house locked with several padlocks. They take the locks off and sooner they are haunted by their darkest fears. Further, they believe that the hole might be a gateway to hell.