Star Wars Episodes II And III To Get Back To Back 2013 3D Re-Releases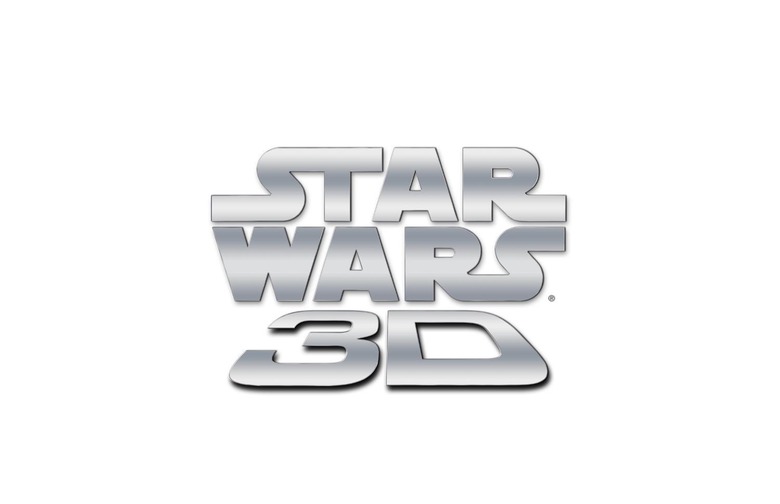 Good news for Star Wars fans hoping to get the original trilogy in theatrical 3D. LucasFilm has just announced the second two prequel films, Star Wars Episode II: Attack of the Clones and Star Wars Episode III: Revenge of the Sith, will get theatrical 3D re-releases on September 20, 2013 and October 11, 2013 respectively. Announced at Star Wars Celebration VI in Orlando, FL, the question becomes: Can the original trilogy be far behind? 
These 3D re-releases were confirmed on the Facebook page. Originally, word was if Star Wars Episode I: The Phantom Menace 3D did well enough, the second two films of the prequel would be released in 3D, followed by the original trilogy. According to Box Office Mojo, that film grossed almost $44 million earlier this year, a fair amount, but obviously it was enough as these are now official.
Also of note is the logo above. It doesn't say anything specific about one film. Just "Star Wars 3D." Seems pretty obvious that means we're heading to the original trilogy. Plus, by releasing Attack of the Clones and Revenge of the Sith in such close proximity, it seems very possible that A New Hope could be in theaters much sooner than many people had originally predicted.
I'm one of those marks that paid to see The Phantom Menace in 3D and the conversion wasn't particularly impressive. However, Attack of the Clones and Revenge of the Sith were both shot digitally and that would, in theory, make them more agreeable to the third dimension. Fans will find out for sure in just over a year's time.
Will you turn out for these films? Do you feel their box office performance will make or break the original trilogy? Do you even want to see the original trilogy in 3D?