Ben Affleck Confirms He's Not Making 'Justice League,' Interest In The Wachowskis Now Rumored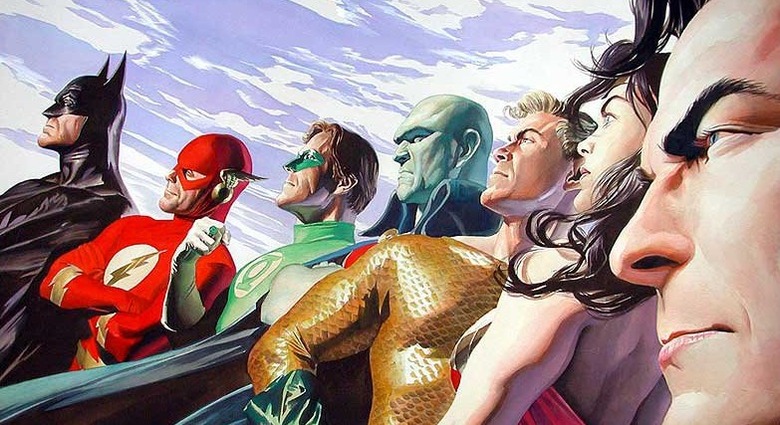 A couple weeks back, reports came out that Ben Affleck was one of the first people Warner Bros. wanted to talk to for the directorial gig on Justice League. It seemed like an unlikely chance, given the sort of films Affleck has made to date, especially with his experience on Daredevil taken into account. Not long afterward, a follow-up report made it sound like there wasn't any real chance at all that Affleck would take the job. Now, just to close the door completely, the actor/director has commented speifically on Justice League, saying that he isn't working on the movie.
That means there's room for new rumors to spring up, however, and the latest involves the Wachowski siblings, directors of The Matrix, Speed Racer, and the upcoming Cloud Atlas.
Asked about Justice League by a Canadian outlet, Affleck said,
I'm not working on the Justice League. One of the problems with entertainment web sites is that they need to fill pages, and that's how rumours get started... Justice League sounds really exciting, but it's not something I'm working on.
Moviehole, meanwhile, says that Andy and Lana Wachowski are also high on WB's list to direct Justice League, thanks to their work on Cloud Atlas.
The idea of the Wachowskis directing Justice League seems as unlikely as Affleck, primarily because the job would require a working relationship with with DC that is counter to the way the Wachowskis like to work. (That is, relatively free of interference.) Granted, they are long-time comic book fans, and so the idea of playing with the big stable of DC heroes might be appealing.
That said, the idea that WB might want the Wachowskis, who were gold at the studio before Speed Racer, makes sense. But at this point there's no more reason to believe we'll see a Wachowski-directed Justice League than there is thinking any other given director will make the film. WB and DC clearly want to start playing Marvel's game, and need to turn out a solid film to achieve that, but we know very little about how the companies specifically plan to make that happen.
Will Beall (Gangster Squad) wrote Justice League, and we will likely hear of a chosen director soon, but there's no guarantee that it will be anyone who has been loudly rumored so far.