'Tai Chi 0' Trailer: The First Step To Becoming A Hero Is Learning To Take A Beating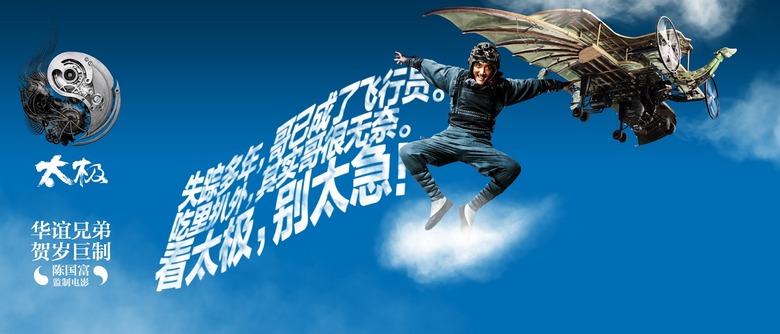 We saw a teaser trailer for Tai Chi 0 a while back, and now there's this full theatrical trailer complete with Wild Wild West-style steampunk CGI and a little dubstep to make this martial arts fantasy complete. In actuality, this looks more fun than that suggests. The whole thing looks self-aware and silly, but pretty enthusiastic when it comes to delivering action and some mash-up weirdness. And that might be enough, as we'll see when the film premieres at TIFF in a couple weeks.
For now, check out the cheeky and action-packed trailer below.
Tai Chi 0, which will be followed by Tai Chi Hero, opens in 3D on October 16. Stephen Fung (Enter the Phoenix, House of Fury) directed based on a script by Kuo-fu Chen (The Message, Detective Dee) with Xiao-chao Yuan and appearances from Angelababy, Tony Leung Ka Fai, Daniel Wu and Qi Shu.
Young genius Yang Luchan travels to Chen Village to learn the forbidden secrets of martial arts, but learns that the village is menaced by a formidable battalion of Steampunk soldiers. The villagers realize that in order to save their home, they must trust this strange outsider with their knowledge of Tai Chi.
[Vlicious via FirstShowing]