Scorsese Camp Responds To 'Silence' Lawsuit, Calling It A "Meritless" "Media Stunt"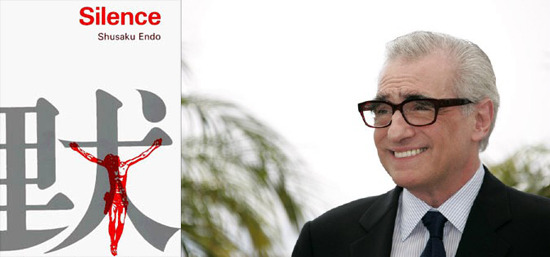 The story of the lawsuit filed by Cecchi Gori Pictures against Martin Scorsese and his production company is getting interesting and entertaining.
Yesterday the details of the lawsuit emerged
, as the company alleges that Scorsese & Co. have not followed through on (a) an agreement to make the film Silence, and (b) payments owed when Scorsese made Hugo instead of Silence.
Now the Scorsese camp has fired back, an the language used isn't exactly kind or gentle.
The statement from Scorsese's camp goes like so:
It is shocking to us that the lawyers for Cecchi Gori Pictures would file a suit pursuing such absurd claims considering the amicable working relationship existing between Martin Scorsese and the principals of Cecchi Gori Pictures.The claims asserted are completely contradicted by, inconsistent with, and contrary to the express terms of an agreement entered into by the parties last year.
The lawsuit filing on the eve of Mr. Scorsese starting another picture has all the earmarks of a media stunt.
Mr. Scorsese is confident that he will prevail in court should Cecchi Gori Pictures actually pursue this meritless action.
I can't wait to see how this plays out. The terms of the suit as revealed yesterday are pretty wide-ranging, and all told, even if this particular question is already settled as Scorsese's people claim, Silence is already a very expensive non-existent film. Judging by what's been paid out so far, it doesn't seem like a movie that Scorsese actually wants to make — or perhaps he doesn't want to make it under the circumstances that would be necessary with the deals that are in place. This is a great example of why just getting a film made isn't as simple as putting creative minds together with material.