Stephen Gaghan Wants Christoph Waltz For 'Candy Store,' Plot Details Emerge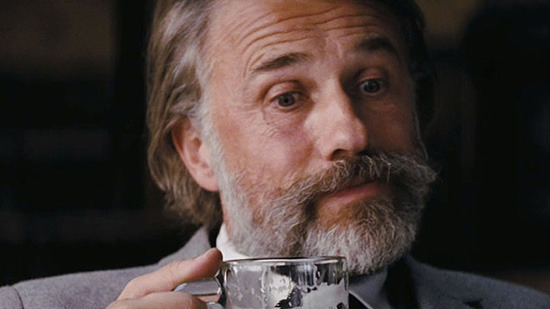 Briefly: Yesterday we told you about Candy Store, the crime thriller script that Syriana writer/director Stepen Gaghan is set to make as his next feature. Brad Pitt and Denzel Washington may end up in the film's two lead roles, and now we know that the production wants Christoph Waltz, too. Even better, in the same report that tags Watlz as a hopeful (an offer is out to the actor) The Wrap details some of he plot, so we've got a better idea of what to exect from the film.
The film follows "an elite, highly trained deep-cover operative who loses everything, ultimately disappearing into Brooklyn, where he must start again. He washes up as a beat cop, only to discover the global organization he was dedicated to fighting is also operating in his new backyard." That's gotta sting. The role for which Pitt is sought is Mark Swain, and in the event he doesn't bite there is a long list of popular actors that producers are ready to approach: Christian Bale, Ben Affleck, Matt Damon, and Bradley Cooper.
Waltz would play a guy named Black Zenga, which sounds like a villain role if I've ever heard one.