Gus Van Sant's 'Promised Land' To Get Oscar-Qualifying Late December Release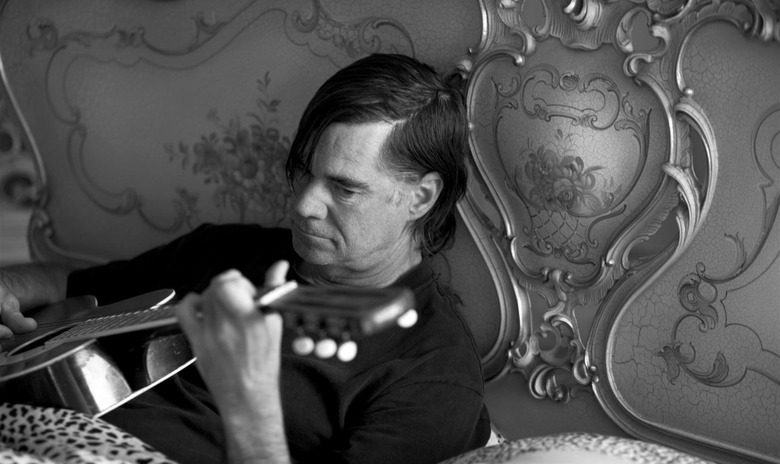 A few titles have lately dropped out of the ultra-competitive year-end release calendar, but now one more has jumped into the fray. Gus Van Sant's Promised Land is getting a limited NY / LA release in late December, in order to give it a shot at the next Oscar race. The film will then roll out to additional markets starting in January.
Promised Land has mostly flown under our radar the past several months, but now that it's set a release date the talent involved should attract some attention. Matt Damon and John Krasinski wrote the script based on a story by Dave Eggers. The pair also star, along with Frances McDormand, Rosemarie DeWitt, Hal Holbrook, Scoot McNairy, and Titus Welliver. More details after the jump.
Damon and McDormand play a pair of salespeople who arrive in a rural town and try to convince the citizens to turn over drilling rights. They expect the transaction to go smoothly, as the area's been hit especially hard by the economic recession. However, their dealings are complicated when two men (Holbrook and Krasinski) raise a grassroots campaign against them.
Focus Features and Participant Media have set Promised Land for an Oscar-qualifying run starting December 28. Although it'll technically be the only film opening on that day, Quentin Tarantino's Django Unchained and the Seth Rogen / Barbra Streisand comedy The Guilt Trip are due out earlier that same week on the 25th. Promised Land will expand to more theaters in January, though an exact date has not been announced.
Such a release strategy for an awards hopeful is not uncommon. Van Sant's Milk and Good Will Hunting previously followed similar patterns, with great results. While we haven't heard a whole lot about Promised Land so far, the fact that the studios are going out of their way to ensure it has a shot at the big awards suggests they have a lot of faith in this film.