'Arrested Development' To Hit Netflix In Spring 2013 With "At Least" Ten Episodes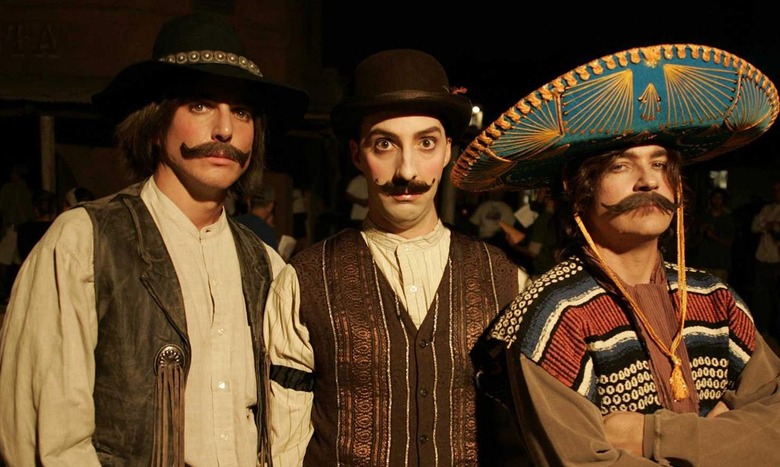 Cameras are already rolling on the upcoming fourth season of Arrested Development, so after years of rumor and speculation, there's finally no doubt at all that the cult comedy will make a return. The big question now is when. Ever since Netflix picked up the series, we've known only that episodes would hit sometime in 2013, which doesn't narrow things down a whole lot.
While the show still hasn't announced an exact release date, the window has just narrowed significantly. A spokesperson for Netflix has revealed that the show will arrive in the spring, with "at least" ten new episodes. The optimistic implication being that there might be more than ten. More after the jump.
Netflix originally greenlit a ten-episode season, and show creator Mitch Hurwitz said that he'd originally conceived of each of the ten installments as focusing on a different character. However, star David Cross hinted in a conversation with Rolling Stone this week that that plan may have changed. "I think it's going to be 13 episodes, not 10," he told the publication. "There's too much story. Some characters will have two-parters."
While the Netflix rep's statement isn't confirmation of a thirteen-episode season, the "at least" phrasing suggests that the company is open to the idea of producing more than ten episodes. The fact that this is coming from Netflix and not one of the stars is noteworthy as well, as the company has more control over that kind of thing than an actor would. For longtime fans used to dealing with reduced episode orders and the constant threat of cancellation, it's a welcome reversal.
And if Arrested Development exceeds expectations when it hits, there's always the possibility of more seasons in the future. Hurwitz floated the idea during a panel back in April, teasing that he "would love this to be the first first of many visits."