'Passion' Trailer: Noomi Rapace And Rachel McAdams Get Kinky For Brian De Palma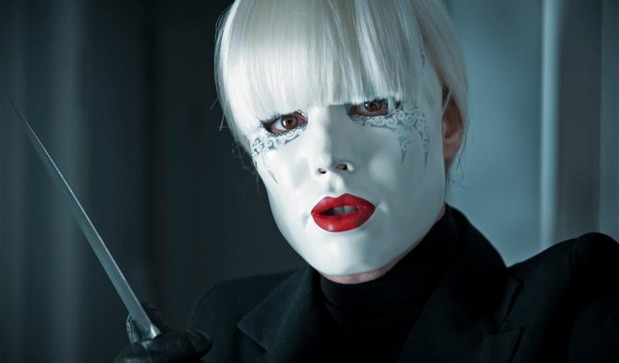 After an uneven decade that included Redacted and The Black Dahlia, Brian De Palma is heading into the 2010s with this fall's Passion. A remake of Alain Corneau's Crime d'amour, the erotic thriller centers around a ruthless corporate executive named Christine (Rachel McAdams) and her bright but timid assistant Isabel (Noomi Rapace). Christine delights in manipulating her innocent protege, but when she goes a step too far, Isabel begins plotting her revenge. Watch the trailer after the jump.
[via The Film Stage]
It's a pretty short trailer that gets across a general idea of what we can expect without giving away too much. If Passion looks rather garish and campy, that's all part of its appeal. At least the performances seem to elevate it above your average cheesy late-night cable fare (though this probably wouldn't not fit in there). McAdams especially seems to be having a lot of fun with her nasty character — far more than she does in some of her sweet, wholesome, romantic parts.
Passion will play at TIFF and Venice next month. The film is scheduled to open in some European countries in February, but no U.S. release date has been announced at this time.
Synopsis:
Passion is a remake of Alain Corneau's elegant thriller Crime d'amour, which we presented at our Festival in 2010. De Palma follows the structure of the original while making it entirely his own. The film centres around two women: Christine (Rachel McAdams), an elegant, ice-cool blonde career woman who holds a senior position with a high-powered advertising agency; and her assistant Isabel (Noomi Rapace), a shy and reticent brunette. Christine has a silky smooth charm, but underneath her veneer of control hides a tangle of kinky sexual needs. Isabel, smart and creative despite her hesitance, harbours a growing ambition.
When Christine claims credit for a daring marketing campaign that was entirely Isabel's idea, the gloves start to come off in subtle ways. Isabel is initially disarmed by her boss' candour: as Christine explains it, stealing her idea was simply business. But things change when Christine humiliates Isabel in public. With the plot set in motion, De Palma uncorks all the stops and, with wild abandon, launches into a labyrinthine revenge story.
As Isabel schemes, Christine parries her thrusts with calculated bravura. De Palma relishes these kinds of baroque plots; here he lets rip with a series of set pieces in the style for which he is famous. McAdams and Rapace revel in the expanse De Palma always allows his actors, while the story twists and turns in unexpectedly. Scratch below the surface: passions rage.