Commercial Director Spotlight: Adam Berg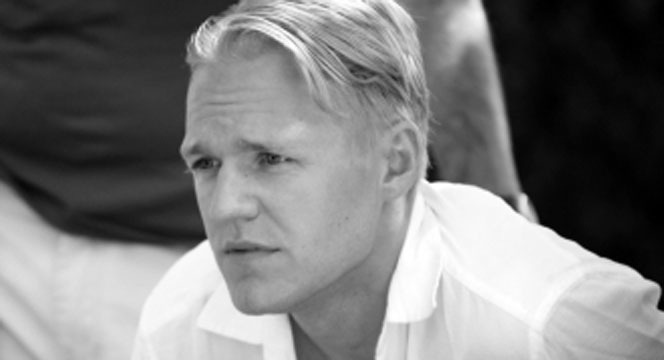 We've been writing about Swedish commercial director Adam Berg's career for years now. Its amazing that its taken this long for Berg to land a Hollywood feature film. A couple years back, Berg was rumored to be in line for Fox's adaptation of Marvel's Deadpool, and today it was revealed that Universal hired Berg to direct a remake of David Cronenberg's classic Videodrome. But lets not talk about the films, lets take a look back at his commercial work. If you know it or not, you've certainly seen some of his work. But he is one of the best commercial directors working today, and consistently able to lift marketing to a higher level of art while trying new things we've never seen before.
Adam Berg is the brother of Joakim Berg of the music group Kent, and began as a music video director.
He made a big name for himself with Carousel, a 2 minute 19 second short film sponsored by Philips. The film offers an exploration into one single frozen moment of time in a robbery gone wrong in one Hard Boiled-inspired continuous tracking shot. The story line is obviously took a cue from Christopher Nolan's The Dark Knight, featuring a swat team who has moved in to a decimated hospital, entering into a shootout with a bunch of robbers wearing sinister clown masks.
Not only did it look cool, but 90 per cent of the footage and stunts were captured in camera with a new state of the art motion-controlled rig. Watch the making of Carousel below:
Carousel went on to win the Film Grand Prix at the Cannes Lions International Advertising Festival, basically the equivalent to the best picture Oscar of the advertising industry.
Another one of my favorite commercials by Berg is a spot he directed for Nike called "Nike+ #GAMEONWORLD" which shows the video gameification of life through Nike Plus and the Nike Fuelband.
Dulux "Walls"
Let's Colour is a worldwide initiative to transform grey spaces with colourful paint. This 2 minute global film was shot by multi-award winning director Adam Berg over four weeks in Brazil, France, London and India. Every location is real and they remain transformed by a palette consisting of 120 different colours. The people in the film are not actors, they are real people who rolled up their sleeves to transform their community with colour.
Nike Football: "My Time is Now"
TalkTalk " Homes Within Homes"
O2 "Curiosity" (submitted by DannyTRS)
Gatorade "Float"
XBOX's Gears of War 3 "Dust to Dust" Trailer
IKEA "Cats"
Behind the scenes of IKEA's "Cats" commercial (or how they hearded 100 house cats in the Wembley IKEAstore in the UK
SAAB "Release Me"
INFINITI "Remember"
Jordan " Nightmare"
Berg directed a second short film in 2011 called In. The psychological thriller follows a man who is asked by a friend to retrieve something lost inside a train tunnel. The short won the Best Short Film Award at 2011 Gothenburg Film Festival.