New 'Looper' Poster Features A Chest-Bursting Bruce Willis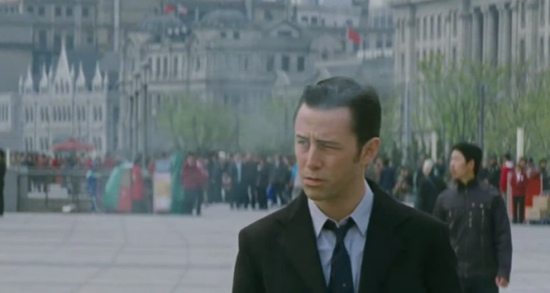 Marketing a film can be tough but when you've got an intriguing, original idea like Rian Johnson's Looper, it almost sells itself. The film opens September 28, but will play both Toronto and Fantastic Fest before that. It stars Joseph Gordon-Levitt as a man who kills people sent back to him from the future. When his future self, played by Bruce Willis, is sent back to be murdered, things get a little bit crazy.
Johnson's idea blending time-travel, action and the duality of man has already resulted in some kick-ass trailers and gorgeous posters. This latest one, featuring Bruce Willis bursting out the chest of Joseph Gordon-Levitt, continues the good trend. Check it out below.
The poster was revealed as part of a viral reveal on LooperMovie.com (via The Film Stage).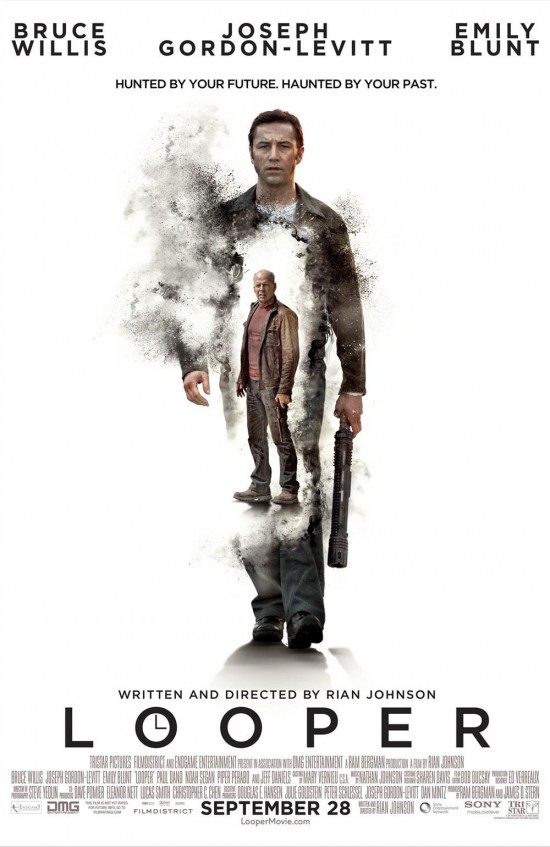 Looper also stars Emily Blunt, Paul Dano, Jeff Daniels and Piper Perabo. We'll have much more on the film in the coming days/weeks with the opening fast approaching and film festival screenings. Are you looking forward to this film as much as we are?
Here's the official plot synopsis of Looper.
In the futuristic action thriller Looper, time travel will be invented – but it will be illegal and only available on the black market. When the mob wants to get rid of someone, they will send their target 30 years into the past, where a "looper" – a hired gun, like Joe (Joseph Gordon-Levitt) – is waiting to mop up. Joe is getting rich and life is good... until the day the mob decides to "close the loop," sending back Joe's future self (Bruce Willis) for assassination. The film is written and directed by Rian Johnson and also stars Emily Blunt, Paul Dano, and Jeff Daniels.