'Lost' Actor Adewale Akinnuoye-Agbaje Joins 'Thor: The Dark World' As Second Villain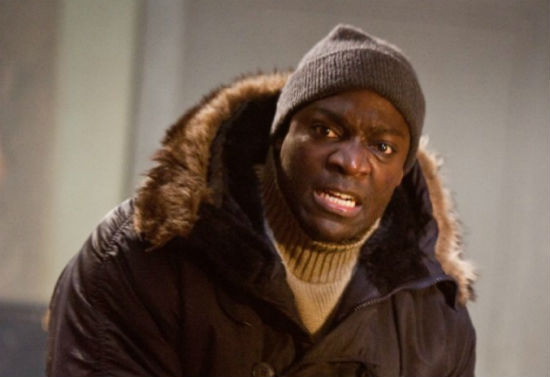 Mr. Eko is going from the island to Asgard. Adewale Akinnuoye-Agbaje, best known for his roles on Lost, Oz, The Thing and G.I. Joe: The Rise of Cobra, has just been cast in Alan Taylor's Marvel sequel Thor: The Dark World. He'll be playing a villainous dual role beginning as Algrim, a powerful Dark Elf who is manipulated by Malekith (Christopher Eccleston) to fight Thor (Chris Hemsworth). More info is below.
Variety broke the news of the casting.
The brief spoiler explanation of the character, however, is that Algrim is defeated in a battle with Thor, develops amnesia and comes back as a more powerful being named Kurse. Considering Akinnuoye-Agbaje and Eccleston have both been cast, it's almost certain this arc will play a major role in the film, set for release November 8, 2013.
In addition to the new villains, Thor: The Dark World also returns Natalie Portman, Anthony Hopkins, Tom Hiddleston, Idris Elba, Jaimie Alexander, Stellan Skarsgard, Rene Russo and Kat Dennings to their roles from the successful first film directed by Kenneth Branagh.
This sequel will be the second Marvel film released in a post-Avengers world (after May's Iron Man 3) and should offer and even better idea of how events of that film, and the fact there will be a 2015 sequel, will play in this one. Thor's struggle with Malekith and Kurse is sure to be epic, but will the cosmic universe of Guardians of the Galaxy be teased at all? How is Loki going to play into it after his failed attempt at taking over Earth in The Avengers? Even with the knowledge of the dramatic heart of this film, what I'm most excited to see are its connections to the Marvel Cinematic Universe as a whole.
Either way Akinnuoye-Agbaje has been totally great in everything he's done (even when the material isn't as strong) and he'll certainly be a worthy, intimidating comic-book villain. Are you a fan of the casting?