Jessica Chastain And Joel Edgerton Track Osama Bin Laden In New 'Zero Dark Thirty' Images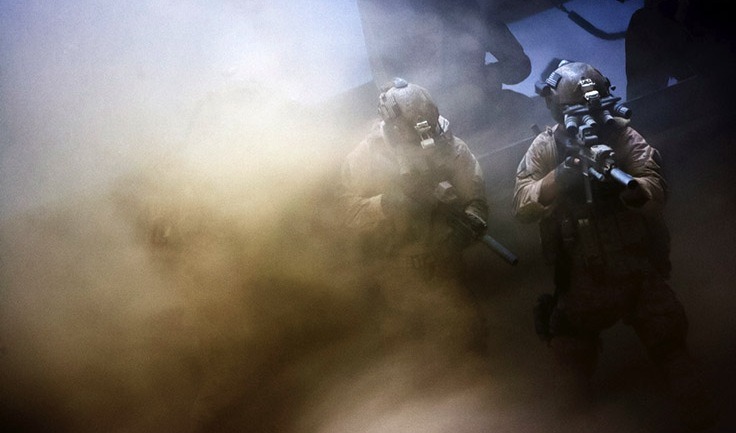 Despite being based on true events that were extensively covered in the media, Kathryn Bigelow's Zero Dark Thirty has been shrouded in nearly as much secrecy as an actual military operation. But that's all part of the film's intrigue. Columbia's having fun playing up that angle, even covering the first teaser poster with thick black censor marks.
What that means, however, is that we still have only the barest idea of exactly what angle Bigelow plans to take on the hunt for terrorist leader Osama bin Laden. We don't know just what the impressively star-studded cast will actually be doing for two hours. We got only the briefest glimpses of Jennifer Ehle and Kyle Chandler looking worried in the first trailer. A new batch of photos show Jessica Chastain, Joel Edgerton, and Nash Edgerton, with the latter two dressed in military garb. Check out the photos after the jump.
[via The Playlist and Rope of Silicon]
Perhaps the only new bit of info to be gleaned isn't even really all that new. The Edgerton brothers were previously rumored to be playing part of the Navy SEAL Team 6 that takes down bin Laden and the photo here appears to confirm that. (Bigelow and the studio have kept quiet about who's in the film and whom they'll be playing.) According to the caption that went up with it, the pair are in a Black Hawk helicopter.
But with still four months to go until Zero Dark Thirty's prestigious December 19 release date, there'll be plenty of time for more reveals. We'll keep an eye out for better looks at the rest of the top-tier cast, which also includes Chris Pratt, Mark Strong, Scott Adkins, Frank Grillo, Harold Perrineau, Édgar Ramírez, Jason Clarke, and Mark Duplass. Mark Boal, who also wrote Bigelow's Oscar-winning Hurt Locker, provides the script.