Sequel Bits: 'Red 2,' 'Kick-Ass 2,' 'Despicable Me's' Minions, '300: The Battle Of Artemisia'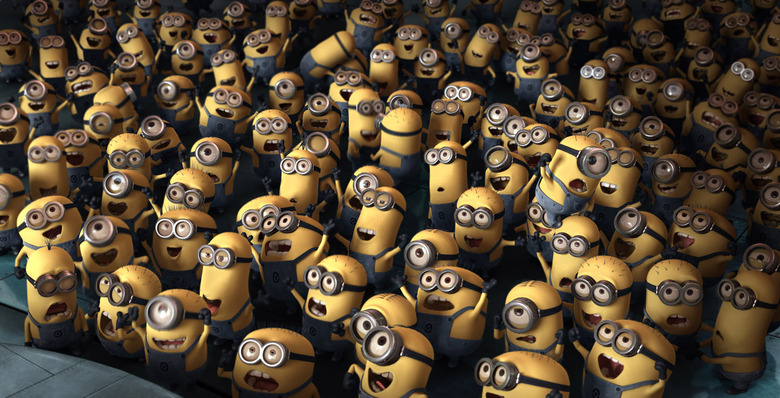 Fake superheroes, spin-offs and Leonidas are all in this edition of Sequel Bits. After the jump read about the following:
Mark Millar is teasing some of the fights and costumes in Kick-Ass 2.
Universal has set a December 19, 2014 release date for a Despicable Me spin-off centered on the Minions.
See a high-res version of the Red 2 teaser poster.
Gerard Butler will not be returning for 300: The Battle of Artemisia.
We all know that Mark Millar loves to make grand claims that sometimes don't come to fruition, but Kick-Ass 2 is happening and Millar was lucky enough to check out some of the pre-production materials. He even posted on his blog about it (via Bleeding Cool). The co-creator commented about his favorite costumes, the start date (September 10) and teased a fight that'll likely happen later in the film, between Hit-Girl and Red Mist's bodyguard, Mother Russia. Note – this quote was previously in Superhero Bits:
The Mother Russia fight is going to be one of the most brutal and epic battles in cinema. Think how good Mindy is and then multiply it to 300 pounds of female muscle just pounding her and using every weapon you can imagine in the midst of that big final battle.
Despicable Me was a huge hit for Universal and work on its follow-up, Despicable Me 2, began almost immediately. That film is scheduled for release July 3, 2013 but the workers the main character, Gru (Steve Carell), employs are already getting their own spin-off. An untitled Minions spin-off has been set for December 19, 2014. Pierre Coffin and Kyle Balda will co-direct from a screenplay by Brian Lynch. Variety broke the news.
Red 2, directed by Dean Parisot, hits theaters August 2, 2013 and after a poster for the sequel – starring Bruce Willis, John Malkovich, Catherine Zeta-Jones, Anthony Hopkins and Helen Mirren - showed up in Cannes, Cine 1 (via Comic Book Movie) has now posted a cleaner version of the teaser poster.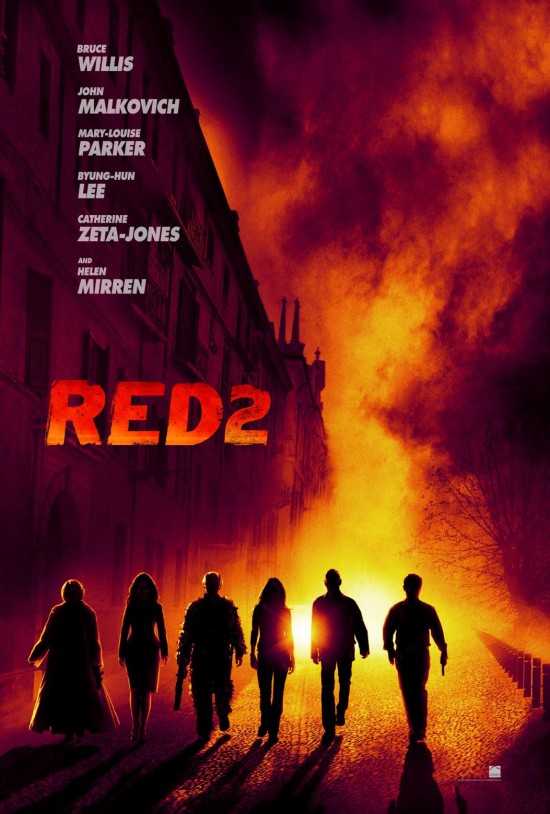 The prequel to 300, 300: The Battle of Artemisia, is one of those movies you can hardly believe is happening. There's been some casting (Sullivan Stapleton, Rodrigo Santoro, Eva Green, Jamie Blackley), it even has a release date (August 2, 2013) but outside of that, specifics on the Noam Murro-directed film have been hard to come by. One rumor that can now be put to rest is whether Gerard Butler, the star of 300, will return for the film playing King Leonidas. He said the following to MTV:
Oh yeah, I'm not doing it. They're filming it right now. I wish them the best, but it didn't [work out]. It wasn't really my thing.