'The Barrens' Trailer: The Jersey Devil Strikes From Within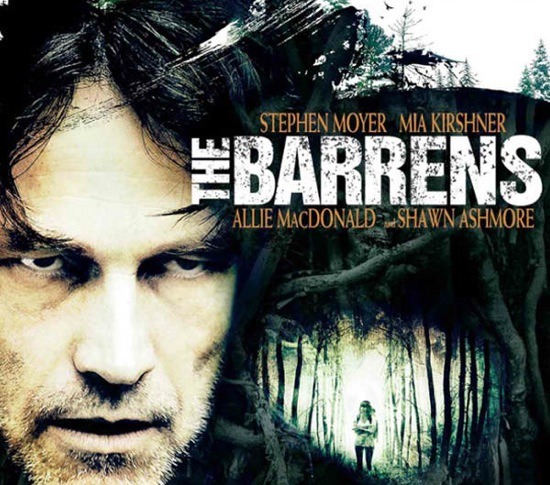 Darren Lynn Bousman made his entry into horror fame with several entries in the Saw series (Saw II-IV) and then went on to direct films such as the feature version of Repo! The Genetic Opera, the remake of Mother's Day, and 11-11-11. Now he has taken on a classic bit of weird American lore: the story of the Jersey Devil, supposedly a Satanic beast, or even the personification of the Devil, that roams New Jersey.
In The Barrens, a family comprised of dad Stephen Moyer (True Blood), mom Mia Kirshner (The Vampire Diaries), and kids Allie MacDonald and Peter DaCunha, heads into the woods for a camping trip. They run across Erik Knudsen (Scream 4), but this wouldn't be much of a horror film if they didn't also run across the Jersey Devil, or something very much like it. Or is Moyer having a serious breakdown? Check out the trailer below.
There's some good atmosphere in that trailer, and I like the constrained and psychological aspect of the story. Whether it works or not is another thing.
ShockTillYouDrop has the trailer. The Barrens will open in a limited theatrical engagement on September 28th, with the booking service Tugg allowing the creation of local bookings.
It's known as the Jersey Devil, the winged beast spawned 400 years ago by Satan himself. Some say this creature still inhabits the dense forests of southern New Jersey, where Richard (Moyer) takes his family for a camping trip. As they venture further into the woods in search of a campsite, Richard teeters on the edge of sanity. And it seems that the blood-crazed demon called the Jersey Devil may no longer be a myth.