Gary Ross Sets Peter Pan Prequel 'Peter And The Starcatchers' As Next Project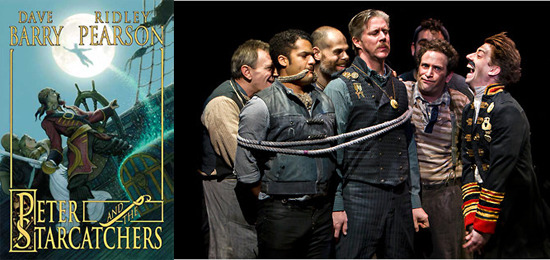 Ever since filmmaker Gary Ross left the Hunger Games franchise this past spring, the question's been what he might do next. That film's $684 million global take left Ross with no shortage of possibilities, and over the past few months he's flirted with a number of them. Now, at long last, he's committed to his next directorial effort. Ross is set to helm Peter and the Starcatchers, a Peter Pan prequel based on Dave Barry and Ridley Pearson's series of books. Read more after the jump.
Disney's Peter and the Starcatchers has been kicking around for a while. The studio first optioned the book in 2005 with plans to turn it into an animated film, but instead adapted it into Tony-winning Broadway musical. However, the timing for a movie version is riper than ever — thanks to the musical's hit Broadway debut and the white-hot trend of fairy tale retellings — and the studio's trying to get the film together quickly. Ross' hiring is the most significant step forward yet. A budget is still being worked out, but with writer Jesse Wigutow's script due in October the hope is that cameras can roll in 2013.
Barry and Pearson's fantasy adventure novel chronicles the adventures of young orphan boy Peter sent via a ship called the Never Land to work for the evil King Zarboff. En route, he meets a girl named Molly who tells him about a trunk full of potent "starstuff" and enlists his help in keeping it away from Black Stache (who later becomes Captain Hook). Peter and the Starcatchers is one of several Peter Pan-inspired projects in development, along with Gavin O'Connor's Channing Tatum-produced Neverland.