TV Bits: 'Game Of Thrones', 'Community', 'Dexter', 'Downton Abbey', 'American Horror Story', 'Sons Of Anarchy', 'Fringe', Michael J. Fox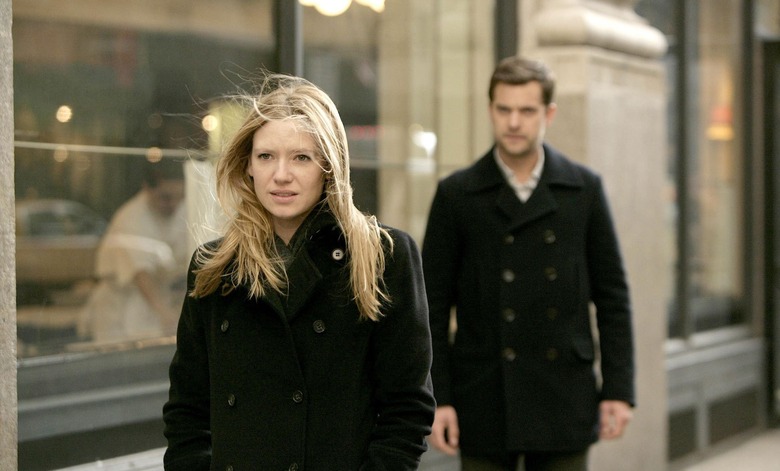 As August inches to an end, the days of having nothing to watch on TV (well — nothing but Breaking Bad) are about to come to an end. After the jump:
Game of Thrones casts Daario Naharis and Grey Worm
Malcolm McDowell will teach History 101 at Greendale
Michael J. Fox's new sitcom lands at NBC for Fall 2013
New Dexter promo image says he'll try not to kill Debra
Elderly matriarchs bicker in new Downton Abbey clips
Watch another American Horror Story Season 2 teaser
Jax and Clay chat in the Sons of Anarchy Season 5 trailer
A picnic day takes a bad turn in the new teaser for Fringe
Speaking of which, John Noble is back to work on Fringe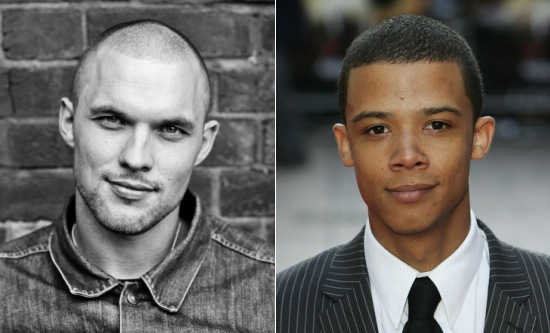 That's Skrein on the left and Jacobson on the right. I gotta say, neither of them look remotely like what I pictured while reading A Storm of Swords. But HBO's done a bang-up job with casting so far, so I've no doubt they'll impress me once Season 3 kicks off next year. [Screen Crush]
As replacements for ousted Community showrunner Dan Harmon, David Guarascio and Moses Port have their work cut out for them. Fortunately, they've been able to wrangle in some interesting guest stars to help bring the funny. Malcolm McDowell has signed on for at least two episodes of the NBC comedy's upcoming fouth season, joining fellow fresh face Matt Lucas. McDowell will make his first appearance as history professor Cornwallis in the October 19 season premiere, titled "History 101." [THR]
It's settled: Michael J. Fox will return to NBC next fall, 31 years after the debut of Family Ties. The Peacock has prevailed in the intense bidding war over Fox's new sitcom, ordering a 22-episode first season that will debut next fall.
Fox is set to produce and star in the single-camera series, which will be inspired by his own life as a father with Parkinson's. Easy A director Will Gluck and Cougar Town writer Sam Laybourne are also on board as producers. [Vulture]
Showtime's posted a new Dexter promo image on Instagram showing what appears to be Dexter's signature cheek slash, along with the mantra "I will not kill my sister."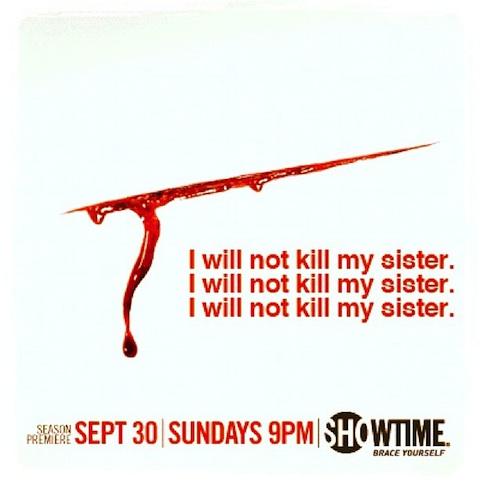 So he insists, and yet I'm finding that less than convincing. Dexter Season 7 kicks off September 30 on Showtime. [via Cinema Blend]
Downton Abbey has no shortage of sweet, devoted couples, but the Season 3 pairing I'm most eager to see is an antagonistic one. For the past two seasons, the ornery Dowager Countess (Maggie Smith) has gotten all the sharpest, funniest, most quotable lines. In Season 3, however, she'll meet her match as Lady Cora's American mother (Shirley Maclaine) descends upon the Crawleys' estate. Watch the two stubborn matriarchs unsheathe their (verbal) claws in these two new clips.
Julian Fellowes, you are hereby forgiven for all that amnesiac Canadian soldier nonsense you threw at us in Season 2. Season 3 airs next month in the U.K. and (sob) January 2013 in the U.S. [TV Line]
A nun hanging a coat on a wall doesn't sound like a particularly chilling scene, but FX's marketing team manages to make it look like one in the new teaser for American Horror Story.
Season 2 of the Ryan Murphy-created series, titled American Horror Story: Asylum, will bow in October. [Screen Rant]
The last Sons of Anarchy teaser we featured in this space was pure symbolism, but the new one's thankfully much more generous with actual Season 5 footage. Jax (Charlie Hunnam) and Clay (Ron Perlman) eyeball each other across the table, each wondering what the other's up to.
Sons of Anarchy returns to FX September 11. [Facebook via Cinema Blend]
In the ominous teaser for the fifth season of Fringe, Peter (Joshua Jackson), Olivia (Anna Torv), and their daughter Etta find a perfectly lovely summer picnic ruined by the Observers' invasion:
Fringe returns to Fox on September 28 for a final 13-episode season. [Screen Crush]
Oh, and while we're on the topic: After taking a brief hiatus to cope with a debilitating sleep disorder, Fringe star John Noble is back to work and feeling better than ever. "I'm feeling more well rested now and sleeping better than I have in 20 years," he said.
Noble has suffered from insomnia and sleep apnea for years, but he "basically hit a wall" after a particularly stressful month. After ten days of treatment in Los Angeles, Noble is now back on Fringe's Vancouver set shooting the fifth season's second episode. [EW]