Samuel L. Jackson Takes Small Role In Spike Lee's 'Oldboy'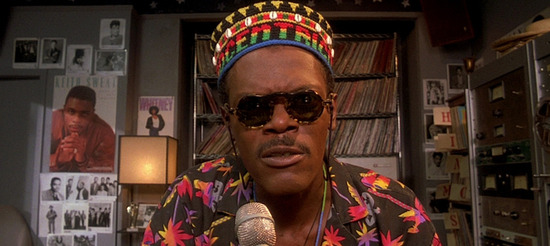 Spike Lee and Samuel L. Jackson have worked together four times, but their last film together was released over 20 years ago, before Jackson found a new level of fame thanks to Quentin Tarantino's Pulp Fiction. Those four films, School Daze, Do The Right Thing, Mo Better Blues, and Jungle Fever, were the core of Lee's first wave as a director, and it is exciting to hear that Jackson will finally have a gig in a new joint from Lee.
The actor has been cast in Lee's version of the revenge story Oldboy, which also stars Josh Brolin as a man who is abducted off the street and kept in a strange prison for fifteen years, for reasons unknown to him. Finally released, he seeks the person who jailed him, and the reason for his imprisonment. Details on Jackson's role are after the break, along with info on the score, which will be provided by Bruce Hornsby.
The LA Times revealed that Jackson is in the film, saying he's got "a small but critical part in the new film," and that he "will play the man who is being tortured by the hero (Brolin) in a key revenge scene." The article goes on to detail a bit more about the part, but those who have seen the original Park Chan-wook film won't even need to read any more. Fans of the original film should be able to key in on Jackson's role immediately. (Hint: a hammer was involved in Park's film version, though that will be changed in Lee's.)
Those who haven't followed Lee's recent films might be surprised to hear that Bruce Hornsby will compose the score. But Hornsby and Lee have worked together a few times in the recent past, with Honsby's music featured in the doc Kobe Doin' Work, leading to him scoring Lee's most recent feature, Red Hook Summer. Honsby said of Oldboy,
I'm working on a few things and I'll send them to Spike soon. The 'D' word has been spoken to me by him. [Referring to "dark," for the film's tone.] But I think the score will also run the gamut.
Oldboy is scheduled to shoot this fall in Louisiana and New York.