Ken Watanabe To Star In Japanese 'Unforgiven' Remake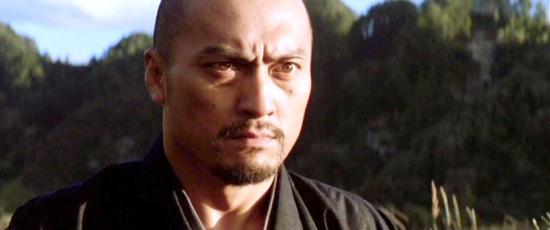 The relationship between samurai films and westerns goes back many years, thanks in large part to remakes of Akria Kurosawa films; his 1954 film Seven Samurai was remade as the western The Magnificent Seven in 1960, and the defining Sergio Leone/Clint Eastwood movie A Fistful of Dollars remade Kurosawa's Yojimbo, without explicit credit given to Kurosawa.
Now there is a major western-to-samurai remake in development, and it is even another one that involves a now-classic Clint Eastwood production. Warner Japan plans to remake Clint Eastwood's 1992 opus Unforgiven as a samurai period drama, with Ken Watanabe in a version of the central role played by Eastwood.
Variety says that Lee Sang-il, director of the 2010 film Villain, will direct with the story set in 1880 and the location "changed to the northern Japanese island of Hokkaido, a time when Japanese settlers were displacing the native Ainu people."
Watanabe will be a famed but retired swordsman living with his Ainu wife, who is lured back into action by the promise of a large bounty.
The film, called Yurusarezaru mono in Japan, will also feature Akira Emoto and Koichi Sata, and will shoot this fall in Hokkaido with a 2013 release planned. No word on a US release plan at this point.