TV Bits: 'Party Down', 'Game Of Thrones', Christopher Guest, Chris O'Dowd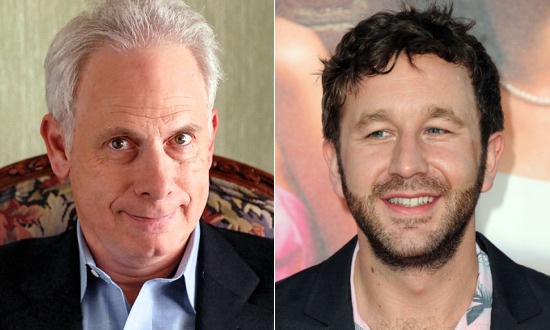 Today's TV Bits is short but very sweet. After the jump:
Game of Thrones finally finds its King Beyond the Wall,
The Party Down movie is still on the way, aiming for a 2013 start,
and HBO picks up a Christopher Guest and Chris O'Dowd comedy
Guest and co-executive producer Jim Piddock will also act on the series, though it's unclear at this point how big their roles are. No release date has been announced at this point. Brit fans can keep an eye out for a BBC2 debut. [EW]
The revival of Arrested Development after years of far-fetched sounding rumors makes it a little tougher to dismiss movie talk surrounding other brilliant-but-cancelled gems. So when Megan Mullally says the Party Down movie could shoot by 2013, well, maybe I'll try believing her for a change.
In a recent episode of Scott Aukerman's Comedy Bang Bang podcast, Mullally said they were "trying to get it going" by next spring or summer. But a few things will have to come together before then. There's no script at this point, and they'll need to figure out a time to get all the busy stars' schedules to line up.
On the plus side, it sounds like the movie's close to getting financing, so long as the script meets the backers' approval. The pessiminst in me feels compelled to point out, however, that we've heard similar talk before — in January, Mullally estimated that cameras would be rolling by this summer. [The Film Stage]
McNulty turned down his shot to play King Beyond the Wall Mance Rayder on Game of Thrones, but producers have now found an equally exciting choice in one of Dominic West's John Carter co-stars. Ciarán Hinds has just been cast as the character, a former man of the Night's Watch who's become leader of the wildlings. Have fun with those six months in Iceland! [Vulture]