Moviegoing Bits: French Marketers Promise Spoiler-Free Trailers; Watch No-Cell-Phone PSAs From 'Frankenweenie' And 'Finding Nemo 3D'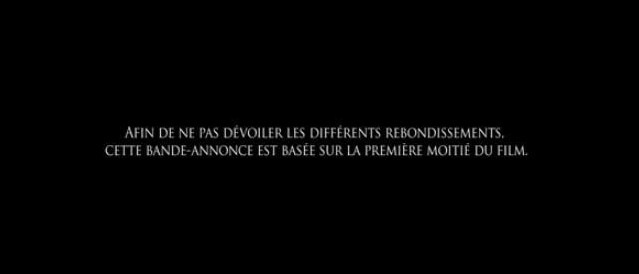 You can't fault studios for wanting to give audiences a peek at the goods, if that's what it takes to get dollars to the ticket counter. But with some overhyped pictures, it seems like they're not bothering to leave anything at all for the actual theatergoing experience. In the worst cases, not even the ending is kept under wraps.
Now theatergoers' complaints about too-revealing trailers have finally gotten loud enough that marketers are doing something about it. Movie lovers in France have recently noticed placards before some trailers that promise not to spoil the films they're advertising. You can see one such card above — for those who don't understand French, it translates to "In order to ensure that its various plot elements and surprises remain unrevealed, this trailer is only based on the first half of the film."
Sadly, those placards have only popped up in France so far. But keep airing your grievances, and with some luck maybe they'll catch on in the U.S. soon. [FSR]
After the jump, check out two cute anti-cell phone PSAs featuring the characters of Frankenweenie and Finding Nemo 3D.
[via Disney Movie Trailers]
Applying a slightly different tack to the same message is this Finding Nemo 3D PSA, which shows in front of movies at AMC theaters.
[via The Disney Blog]
What kind of heartless monster can't refrain from making sushi dinner plans in front of these adorable, terrified little creatures? If only we could actually throw those jerks to the sharks.