'Hugo' Author's YA Mystery Novel 'The Houdini Box' May Hit Screens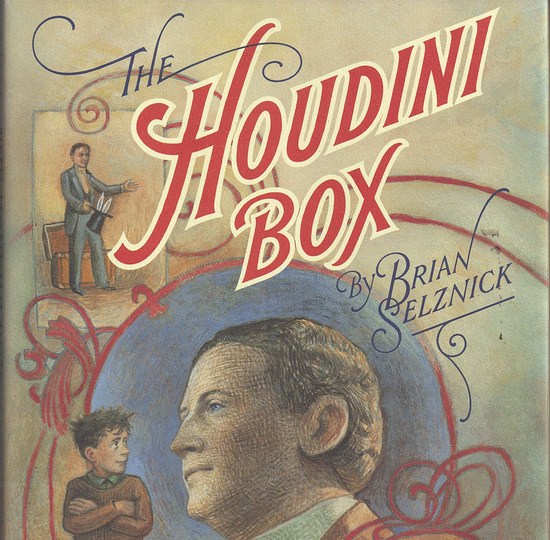 Add one more Harry Houdini movie to the pile of films in development about the late escape artist and Spiritualist investigator. The Houdini Box is based on Brian Selznick's 1991 young adult novel about about a boy who idolizes Houdini and attempts to duplicate his escape artistry. The boy meets Houdini and ends up corresponding with his hero, and that communication leads the boy to Houdini's home on the day of the man's death, where a mysterious box awaits the him.
If the name Brian Selznick sounds familiar, that's because he wrote The Invention of Hugo Cabret, which Martin Scorsese brought to the screen as Hugo. That, plus the subject matter, is enough to make this one sound fairly enticing. 
Variety reports that Chernin Entertainment (Rise of the Planet of the Apes, Terra Nova) has picked up the feature rights to the book, and will produce. There is no screenwriter announced at this point, nor other talent to report. Selznick certainly did a good job with the blend of real characters and fantasy situations that became Hugo, and given how great Houdini's story is, I hope this works in a similar fashion. Of course, Scorsese brought his own interests to Hugo, so let's see who is hired to write and then direct.
Here's a fuller account of the book:
While Houdini circles the globe performing one incredible stunt after another, Victor, a young devotee, goes through his own rigorous magician's training at home–locking himself in closets, holding his breath under water, walking into walls. This counterpoint is a witty, effective device, and Selznick's deadpan text makes the most of it. It seems that Victor will never become a magician, until one day, after a chance encounter with his hero, he receives a special box that just might contain the secrets of Houdini's success. In his arresting, informative blend of fact and fiction, Selznick splendidly captures the sense of wonder that surrounded Houdini. Equally impressive are his evocative drawings; by turns droll, touching and downright silly, they bring added vitality to a captivating book. More than anything, however, this ambitious work teaches the importance of faith and the ability to believe in the impossible.