Remake Bits: Bradley Cooper Offered 'A Star Is Born', Marianne Jean-Baptiste Joins 'Robocop', Was China Behind 'Total Recall' Setting Change?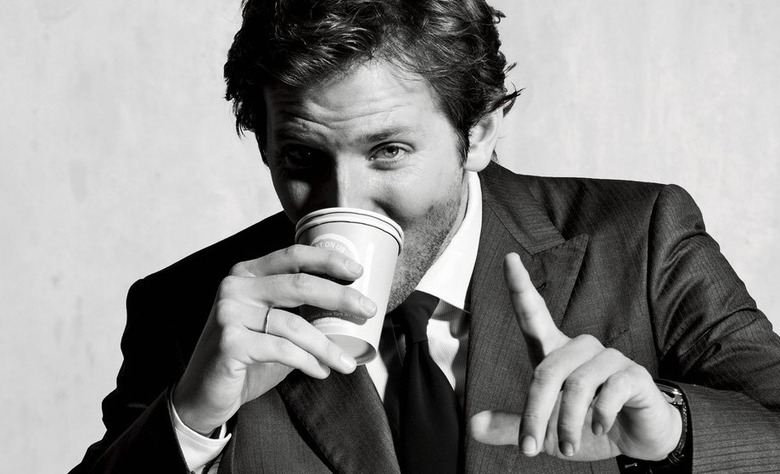 Beyonce's been attached to the remake of A Star is Born since even before Clint Eastwood signed on to direct in January 2011, but in that time the male lead's been a revolving door of A-list talent. Russell Crowe, Gerard Butler, Will Smith, Leonardo DiCaprio, Christian Bale, and Tom Cruise have all been rumored or attached at various points, and now joining that club is Bradley Cooper.
It doesn't sound like actual negotiations have begun at this point, but Cooper is said to be weighing an actual offer. Cooper's worked with some interesting directors over the past couple of years, including David O. Russell, Derek Cianfrance, and Susanne Bier, and an Eastwood movie could be a nice feather in his cap. Plus, it'll give him a chance to stretch — don't you want to see Cooper doing his best Kurt Cobain? [THR]
After the jump, Robocop adds yet another Oscar nominee, and China may have had something to do with Total Recall's weirdly Asian vision of Australia.
Jean-Baptiste, an Oscar nominee for her turn in Secrets & Lies, concluded a seven-season stint on the CBS procedural Without a Trace in 2009. She currently stars in the Fernando Meirelles drama 360, and will next appear in Won't Back Down opposite Maggie Gyllenhaal and Viola Davis. Robocop is scheduled to open August 9, 2013. [Variety]
If the futuristic Australia of Len Wiseman's Total Recall remake seemed oddly Asian-inflected, that may because the area was originally envisioned as "New Asia" in the script by Mark Bomback and Kurt Wimmer. Similarly, "The Fall," the elevator that transports Colin Farrell's character between his job in the United Federation of Britain and his home in the Colony, was initially called "The China Fall."
According to one source who spoke with THR, Sony shifted the location of "the Colony" in order to avoid offending the China Film Group. It's not the official line — another insider denies that Chinese box office considerations were responsible for the change, while Sony and the filmmakers' reps have declined to comment — but if true, it'd fall in with current trends.
The government-run enterprise helps determine which American films get to play in China, which over the past several years has emerged as one of the most lucrative international market for Hollywood productions. That factor was also behind Looper's setting shift from Paris to Shanghai, as well as the Red Dawn remake's digital alterations turning Chinese villains into North Korean ones.