'Bullet To The Head' Trailer: Sly Stallone Gets His Own Standalone Action Fest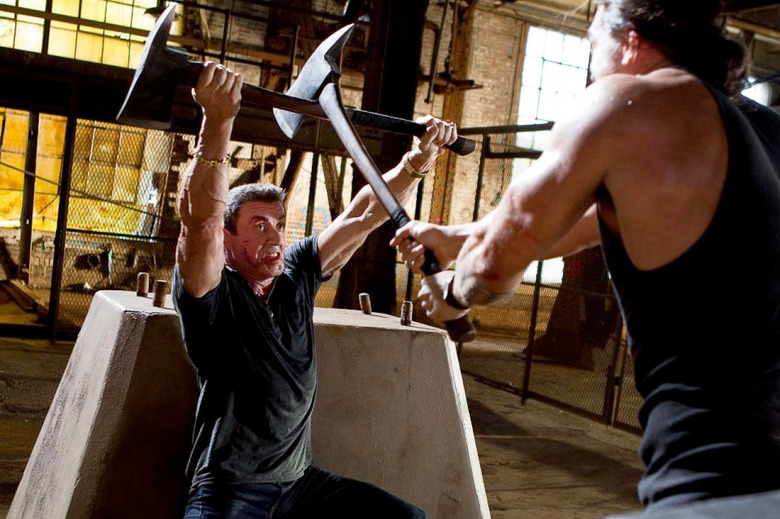 Just as The Expendables 2 is about to open, some of the key players from that movie are also starting to get the word out about their next films. Earlier today Arnold Schwarzenegger's standalone film The Last Stand had its first trailer go online, and now we've got the first real look at Sylvester Stallone in Bullet to the Head, the graphic novel adaptation that pairs him with Sung Kang in the fight against Jason Momoa (Conan the Barbarian, Game of Thrones).
For many film fans, however, the debut of this trailer is key because it's the first new directorial work from Walter Hill in some time. Hill, who made a couple films you might have heard of (The Warrriors, 48 Hours, Driver, Streets of Fire) replaced original director Wayne Kramer, at around the same time as Kang replaced Thomas Jane. How do things look? See for yourself below.
IGN has the trailer. The film also stars Sarah Shahi, Adewale Akinnuoye-Agbaje, Christian Slater and Holt McCallany, and opens February 1, 2013.
 Based on a graphic novel, "Bullet to the Head" also tells the story of a New Orleans hitman (Stallone) and a New York City cop who form an alliance to bring down the killers of their respective partners.