J.J. Abrams Among Filmmakers Developing Projects For Paramount Animation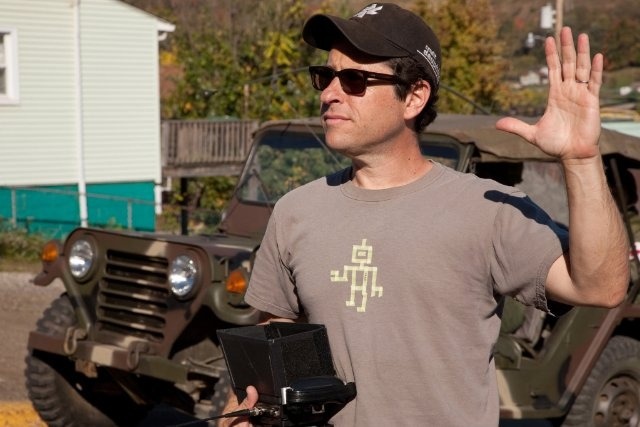 For the past few years, Paramount enjoyed a mutually beneficial relationship with DreamWorks Animation, releasing tons of successful films like Rango, Kung Fu Panda, How To Train Your Dragon and more. Last summer, though, DreamWorks Animation announced they'd be parting ways with the studio, leaving Paramount without a strong animation presence. Paramount Animation was born.
Variety now reports Paramount has begun independently developing projects with filmmakers like J.J. Abrams (Mission: Impossible, Star Trek) and Mary Parent (Noah, Pacific Rim) as well as tapping their kids TV channel, Nickelodeon, for more feature ideas. Which means we might see films based on Dora the Explorer, The Legend of Korra or Monkey Quest. Read more after the jump, including the official announcements of The SpongeBob SquarePants Movie 2 and The New Kid.
As expected, Variety's story gets into a lot of detail about the behind the scenes shuffling taking places between Paramount and DreamWorks but the basic gist is as follows. Paramount makes a lot of money through their deal with DreamWorks Animation and, with them leaving, they realized they needed to keep that cash flow going. They own Nickelodeon, which has several proven brands (one of which, Spongebob Squarepants, already spawned one successful theatrical film and the sequel, The SpongeBob SquarePants Movie 2, is Paramount Animation's film closest to release) and are working with Abrams and Parent.
Predictably, there are no details on Abrams' project expect that there is one but there is info on two of Parent's. One is the Spongebob sequel, which she'll produce and Paul Tibbitt will direct. The second is called New Kid, based on a Penny Arcade comic. Gary Whitta (Book of Eli) is writing and it takes place in an alien school with one human student.
Paramount executive Adam Goodman is overseeing the division and explained that, because animation takes so long and is so competitive, most of the projects wouldn't be revealed for some time:
The longer-than-average development time for animated films requires some level of secrecy to ensure the kind of original ideas being developed here are protected, so holding back on specific announcements enables us to reveal projects when they are further along in the creative process.
Because of that, it likely will be a while before we hear about J.J. Abrams' first foray into animation or what else Paramount has up their sleeves. But it's coming.