David O. Russell To Direct Robert De Niro-Produced, Danny Strong-Scripted Legal Drama For CBS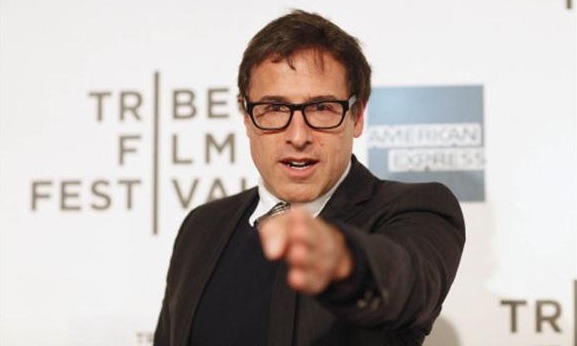 David O. Russell's experience working with his Silver Linings Playbook star Robert De Niro must've been a good one, because the pair are already looking to reunite. Nope, not for a sequel — Russell and De Niro are headed to CBS, for a new legal drama written by Game Change scribe Danny Strong.
The plot will center around a fictionalized version of real-life defense attorney duo Murray and Stacey Richman. The father-daughter pair are as well known for their outsized personalities as for their high-profile clients, which include Jay-Z, Lil Wayne, and the Genovese and Lucchese crime families. More details after the jump.
Strong has a little more experience with the small screen, having written the Emmy-nominated HBO films Game Change and Recount, but the legal drama marks his first time writing a TV pilot. Strong's recently begun moving into features, starting with the upcoming Lee Daniels drama The Butler.
I have to admit to not being terribly familiar with the Richmans, so I'll let Deadline explain the pair:
In the almost 50 years of practicing law, Murray Richman, nickname "Don't Worry Murray," has worked for clients ranging from hip-hop stars like Jay-Z to the upper echelon of the Genovese and Lucchese crime families to former NY Governor Eliott Spitzer's escort procurer. In addition to his cases, Murray is famous for his courtroom quips, like "I love a murder trial — one less witness to worry about" and "I'll be brief... I'm already short." (He is 5'6?). Below is documentarymaker Errol Morris' video interview/portrait of Murray that provides a glimpse into his background, philosophy, personality as well as some of his cases. In it, Murray boasts about winning an acquittal for a client who had stabbed a guy to death seven times by convincing the jury that the victim kept "backing into the knife." Stacey Richman, a star attorney of her own, has a clientele that includes Jay-Z, Lil Wayne, Ja Rule, Scout Willis, Kid Cudi and Freekey Zekey.
The true stories sound so perfect for television, I can't believe they haven't been fictionalized already. And Murray's brash humor sounds perfect for Russell's offbeat sensibility as well. Hey, Vince Gilligan — if you're serious about that Saul Goodman spinoff, you may have just gotten some competition.