'The Avengers 2' Release Date Officially Set; Will Likely Have Subtitle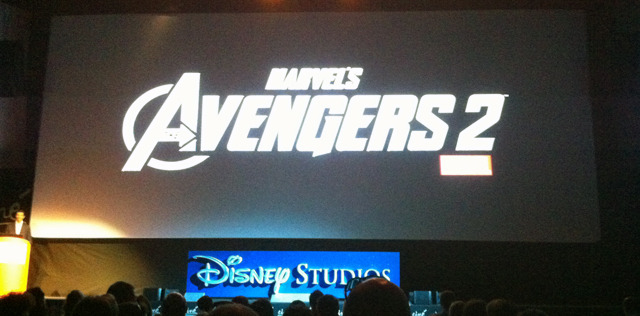 Briefly: As everyone surmised, The Avengers 2 will now officially open May 1, 2015. Written and directed by Joss Whedon, the film will likely return the current members of the team (Robert Downey, Jr., Chris Evans, Mark Ruffalo, Chris Hemsworth, Scarlett Johansson, Jeremy Renner) and incorporate characters and storylines from Iron Man 3, Thor: The Dark World, Captain America: The Winter Soldier, Guardians of the Galaxy and maybe even Ant-Man. Mark it on your calendars, it's gonna be massive. Read the official statement, with a title tease, after the jump.
Here's the official statement. Notice the title:
The Walt Disney Studios has announced a release date for Marvel Studios' sequel to the biggest Super Hero blockbuster and third highest grossing film of all time, Marvel's The Avengers. Joss Whedon returns to write and direct the UNTITLED MARVEL'S AVENGERS SEQUEL set for release May 1, 2015.
Sounds like The Avengers 2 will go along with Thor and Captain America and have a subtitle, as opposed to the Iron Man route. What could it be?