'Iron Man 3' Production Delayed As Robert Downey Jr. Sustains Ankle Injury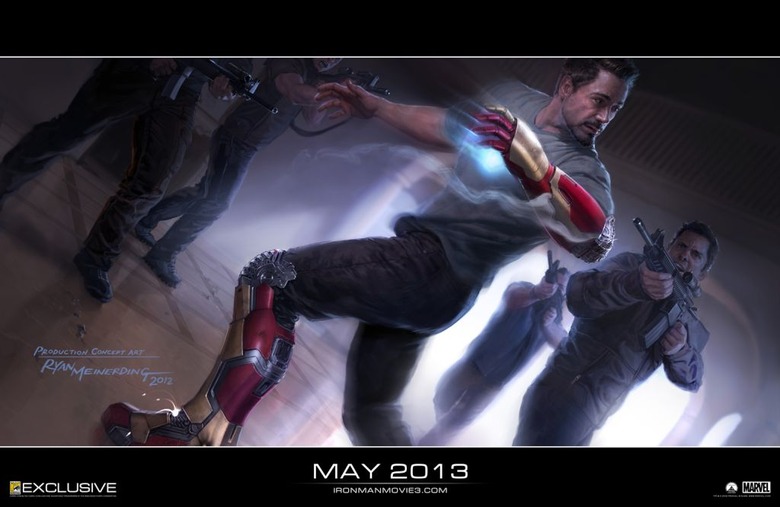 Briefly: There's a tiny bit of trouble in Marvel land today as production on Iron Man 3 has been temporarily delayed. The reason? Tony Stark himself, Robert Downey Jr., sustained an ankle injry on the set of the Shane Black-helmed superhero sequel, scheduled for release May 3, 2013. Read the official statement after the jump.
Here's the official statement from Disney, who owns Marvel:
Robert Downey Jr. sustained an ankle injury on the set of Iron Man 3 in Wilmington, North Carolina while performing a stunt. There will be a short delay in the production schedule while he recuperates.
While the injury is obviously major enough for Downey to stop production, it likely isn't major enough to change the release date or anything. So let's wish him a speedy recovery and hope shooting can start again soon.